[COMIC] Philosophical Conflicts at the Poker Table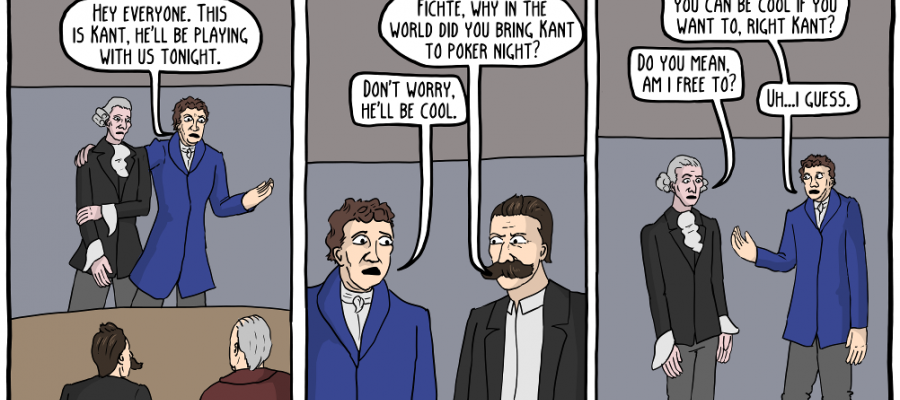 Fichte, Nietzsche, Hegel, and Kant sit down for some No-Limits Texas Hold 'em. What could go wrong?
Each of these philosophers bring their philosophical ideas to the table, in an overstated manner—for humor's sake, of course!
It turns out that combining Kant's strict ethics and the unrestrained nature of the Ubermensch does not mesh well with the game of poker. Find out how things turn out in this comic courtesy of Existential Comics.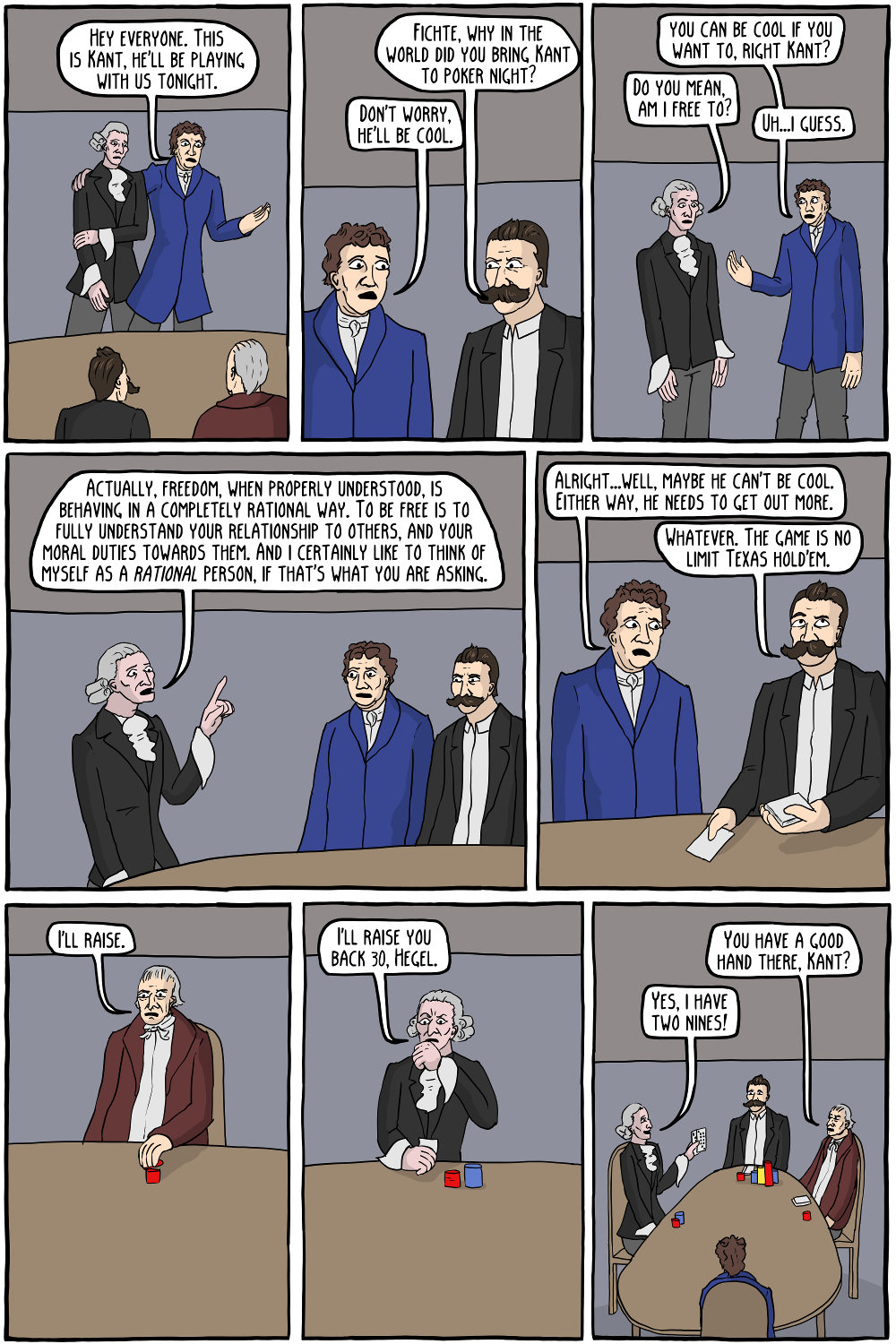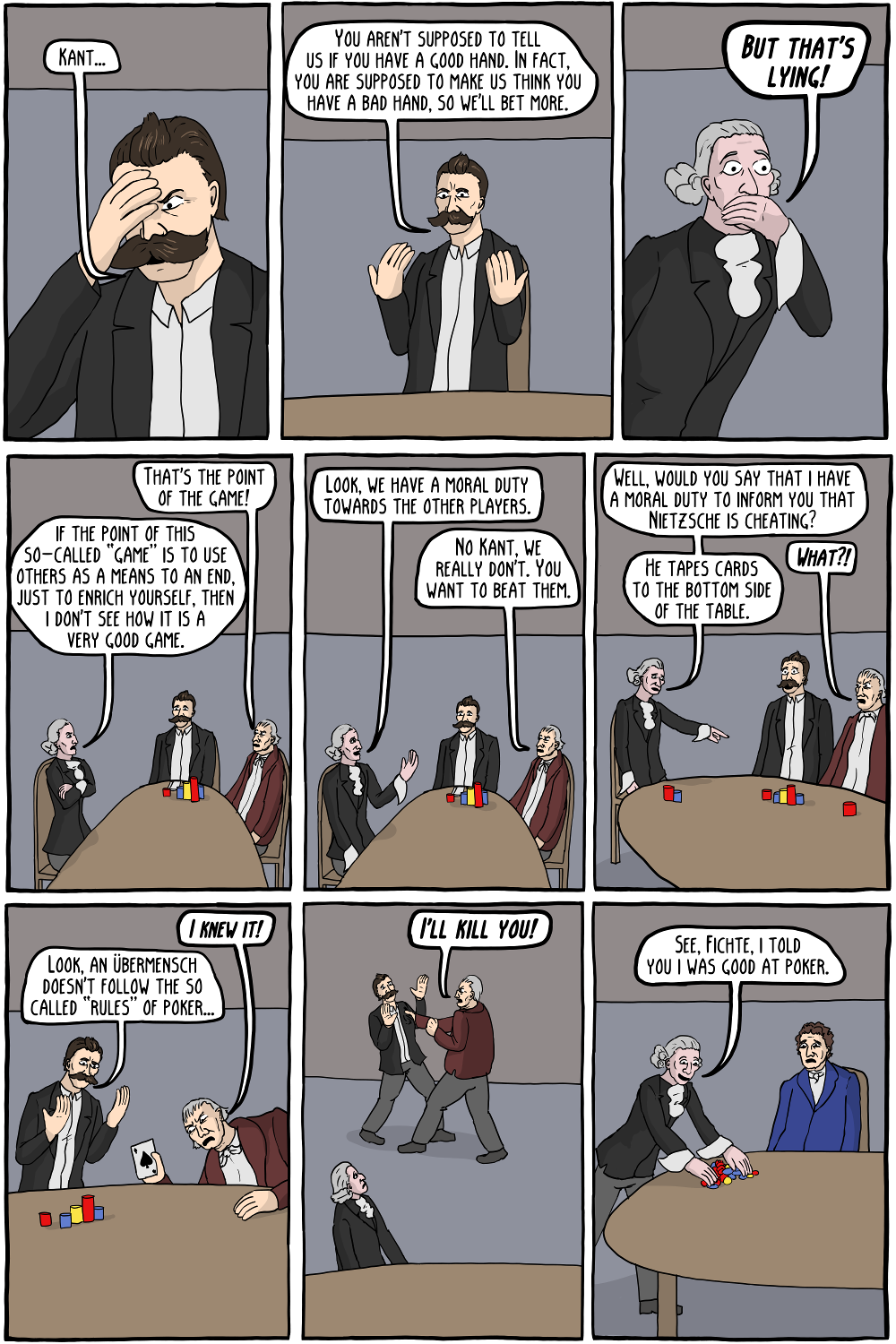 Amused by the comic above? Or should philosophers stick to less comical matters? Share your thoughts in the comments.
Didn't get the joke? Interested in finding out more about the thoughts of the philosophers in this comic? Check out our shows on Kant, Hegel, and Nietzsche for more.
Log in or register to post comments