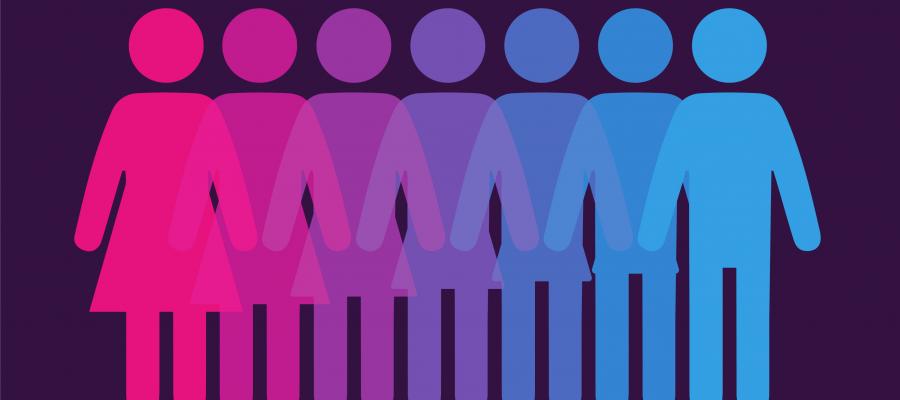 Gender is a controversial topic these days. To some, gender is an oppressive system designed to keep women down: people go around saying "girls are made of sugar and spice and boys are made of snips and snails," and pretty soon you're making 80 cents on the dollar.
To others, though, gender is an important part of their sense of self. They identify as a woman, as a man, as non-binary—and that helps them live the life they want to live. And to do that, you don't have to endorse all the discrimination. You can identify as a woman and be a feminist; you can be out there marching for equal pay, as a woman.
Then again, you've probably seen plenty of self-identifying men out there at the Women's March. You clearly don't need to be a woman, or even to have a particular theory of gender, to care about justice. So some would argue that we can do without gender—and indeed we should. Gender, they say, is a kind of prison. As soon as you're born, they stamp it on a piece of paper. Then it's on your passport. Then it's on your medical card. It determines where you can go and what you can do, and—in many parts of the world—who you can marry. Every time we obsess about gender, we're just making the bars of the prison stronger.
That said, it's clearly not as much of a prison as it used to be. These days it's easier than ever to change your gender, and many people are signing up to do that, which may just go to show how important and affirming the concept of gender can be. Maybe the world is a more beautiful place because people are different and get to express their differences—gender differences included. Think of that great Emma Goldman line: "if I can't dance, I don't want to be part of your revolution."
Critics might say that changing one's gender is just moving from one cell to another in the prison, and leaving the system in place. (Maybe they'd cite Baudelaire's wonderful line: "this life is a hospital in which every patient desperately wants to change beds.") And they might wonder why we care so much about gender—why we take it to be at the core of our identity. We don't usually think of our hair color as making us the special person we are, or the fact that we're five feet nine, or which hand we use to write with. So why think that about gender?
I'm not sure we have a good answer, but we're excited to talk about it with this week's special guest, author of the new book What Even Is Gender?—it's regular co-host Ray Briggs!
Log in or register to post comments