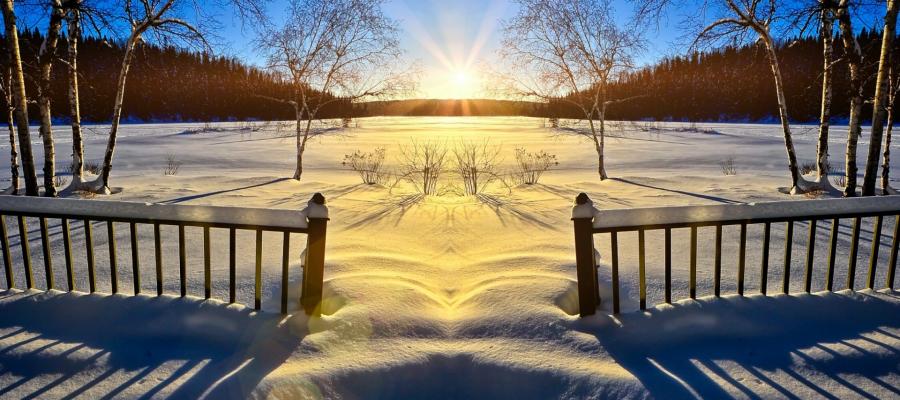 It's a new year, a time for resolutions, fresh starts, and the marking of firsts — the first month of 2021, your first workout of the year, perhaps the first day of the new school term or your first day back to work. This month also sees the inauguration of the first female, first South Asian and first Black vice president of the United States. So why not celebrate January by taking a look at some trailblazing philosophers who were also firsts?
René Descartes was famously the first to propose that the ego and its thoughts are indubitable: "I think, therefore I am." Back in 2005 John and Ken discussed the life, times, and philosophy of this fascinating French philosopher with Ron Rubin from Pitzer College, author of Silencing the Demon's Advocate: The Strategy of Descartes' Meditations.
Simone de Beauvoir was the first philosopher to distinguish biological sex from socially-constructed gender. In 2014 John and Ken explored her life and thought with Shannon Mussett from Utah Valley University, co-editor of Beauvoir and Western Thought from Plato to Butler.
Sociologist, historian, philosopher, editor, writer, and activist W.E.B. DuBois was one of the most influential intellectuals of the twentieth century and the first African-American Ph.D. from Harvard University. Listen to John and Ken's 2006 DuBois discussion with Lucius Outlaw from Vanderbilt University, author of On Race and Philosophy.
Sigmund Freud established the unconscious mind as a legitimate domain for scientific research and was the first to seriously study dreams and slips of the tongue. In 2014 John and Ken discussed Freud's legacy with Stanford historian Paul Robinson, author of Freud and His Critics.
The ground-breaking philosophy of Confucius, emphasizing unity and harmony, has impacted more people for more generations than the work of any other philosopher on the planet. Enjoy this 2005 episode where John and Ken explore Confucius' wisdom with Paul Kjellberg from Whittier College.
Firsts
Episode Title
Date
Related Content
Tue, Aug 02, 2005
Descartes Descartes Beyond the Cartesian Moment?
Sun, Mar 09, 2014
Wed, Dec 31, 1969
W.E.B. Du Bois Thoughts on the Doubling of Consciousness
Sun, Feb 09, 2014
The Legacy of Freud The Legacy of Freud
Tue, May 10, 2005
Confucius Confucianism: Intelligent kindness