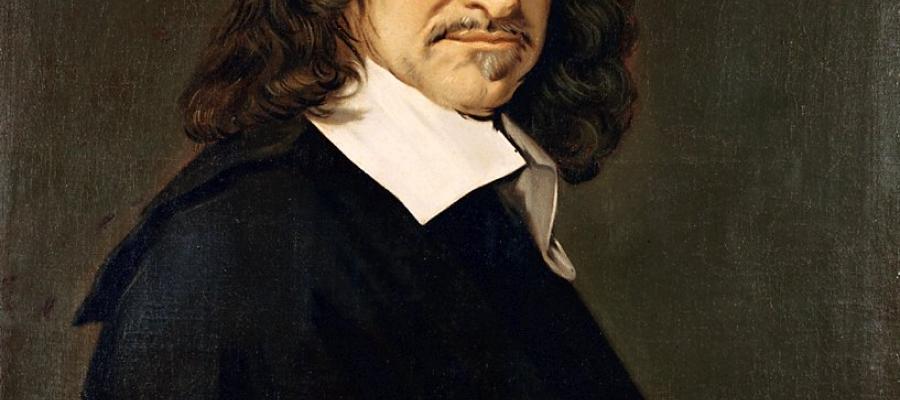 Tuesday we discuss René Descartes, who lived from 1596 until 1650 -- not very long, by my standards. Descartes was a French philosopher, scientist and mathematician who is the father of analytic geometry in mathematics and modern rationalism in philosophy. Pretty good for someone who died at 54....
For almost forty years I have taught Descartes' Meditations in my Introduction to Philosophy Class. The skeptical problem which he poses bring up a host of interesting problems which occupy us for the rest of the course: the external world, the self, God, and the relation between mind and body. For about half of that time I have been using Ron Rubin's translation of the Meditations, which is by far the best translation for those who wish to use Descartes' work to introduce students to philosophy. It's not a translation designed for scholarly purposes; Rubin rather tries to find the English sentences that Descartes might have used had he written the book in 20th century English. The introduction provides a good explanation of some of the weirder terms and ideas that occur in the Meditations, especially in the argument for the existence of God.
It's become fashionable to dump on Descartes. Recently there have been books with titles like Descartes' Error and Goodbye, Descartes. Still, there seems to me to be a number of things in Descartes' philosophy that were essentially right. He thought the mind interacted causally with the body, and our knowledge of the external world was due the information carried by states of mind about their external causes. That seems right to me; all I would change is to say that the minds interacts causally with the rest of the body. Descartes thought that without the backing of some large metaphysical picture, we couldn't be sure that the states of our minds really contained information about their causes, rather than mis-information. That seems right to me. Descartes thought the big metaphysical picture was a dualistic world created and sustained by a perfect God, and he thought he could prove it a priori. My big metaphysical picture is a physical world where the way things happen is constrained by laws --- whatever exactly they are --- so that effects, including our brain states, carry information about their causes. The argument for this is not deductive, like Descartes', but "transcendental,"; if the world isn't like that, we're screwed, knowledge-wise.
Descartes' works lead to lively discussions in the classroom about all sorts of interesting issues, from the issue of how I know, if I do , that I am not dreaming, or am not simply a brain in a vat in the basement of Jordan Hall (Stanford's Psychology Department's headquarters, where I like to locate the fictional events of the macabre thought-experiments that are part of doing philosophy), to the existence of God, to the relation between mind and body. We are lucky to have Ron Rubin to help us in this conversation.
Log in or register to post comments