Beyond the Cartesian Moment?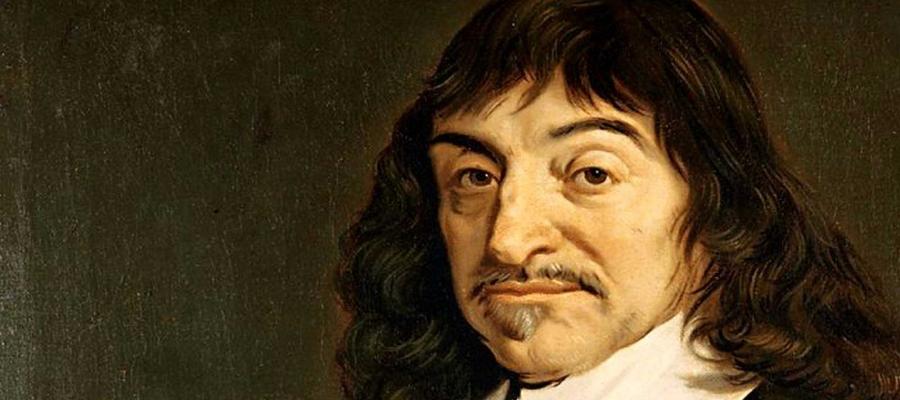 I'm finally back from Australia and New Zealand. Thanks to all who invited me to speak and hang-out in various locales down under. It was a grand trip and I'm eager to go back again sometime in the near future. About the only thing that I won't miss is getting up at 3:30 am on cold winter mornings to do Philosophy Talk Now that I'm back stateside, I hope to resume regular blogging. I probably could have blogged more from down under. But I was pretty busy with other things, both philosophical and non-philosophical, during my stay there.
Anyway, let me go back a couple of episodes to our show on Descartes. I've been gathering some thoughts about whether we've managed to move beyond what I called "The Cartesian Moment" on the air. Ron Rubin, our guest, didn't really want to attribute the moment I have in mind to Descartes in particular, He's probably right. He's the historical scholar, after all. Still, I like that designation and will stick with it at least for the nonce.
By the Cartesian moment, I mean that moment in Western philosophy when the individual knowing subject and the contents of the subject's own mind were elevated into the first and most secure objects of knowledge. At that moment, knowledge of everything outside of the thinking subject --- god, other minds, the physical world -- came to be problematic. Once we're in the Cartesian moment, questions about "how possibly" we can know anything at all about the external world, including our own bodies, or about other minds or about god gain a certain philosophical, if not practical urgency.
As we mentioned all too briefly on the show, Descartes's own solution to the philosophical pickle he articulated turned on his argument that god exists and on the additional conclusion (one we didn't really discuss) that god must be non-deceptive. That's because god must be, according to Descartes, the sum of all perfections. Deceptiveness would be a kind of imperfection. So god, the sum of all perfections, must not be deceptive.
Of course, the fact that god is not a deceiver doesn't mean that we never make mistakes. We do. But the mistakes are in a sense our own fault, not god's. Because god is not a deceiver, according to Descartes, then certain of our ideas and judgments are "guaranteed" to track the true. In particular, he thinks that if we base our judgments only on what he calls "clear and distinct" ideas, then the non-deceptive nature of god guarantees that we will judge truly and never falsely. So the trick to advancing our knowledge is to discipline our minds so that we judge only on the basis of clear and distinct ideas and refrain from judging when we lack such ideas. This is complicated and somewhat murky stuff. I won't go into it deeply here.
Not too many philosophers have been convinced by Descartes's appeal to a non-deceptive god to guarantee that clarity and distinctness are guides to truth and certainty. But if we reject Descartes argument for the existence of a non-deceptive god, while accepting the reasoning that leads to the Cartesian moment, we're in a real pickle. We're seemingly trapped inside our own minds, with no clear path out.
Descartes wanted to blaze a path out by finding inward marks that distinguish truth-tracking judgments from judgments that fail to track the truth.Personally, I doubt that there are any such inward marks. We simply can't tell, merely from the inside, whether we're judging truly or judging falsely. Some false judgments can feel so inwardly compelling, so irresistible, that we could never imagine giving them up. On the other hand, some true judgments can feel so feeble and inwardly uncompelling that we could easily imagine giving them up. If this is right, then the Cartesian search for an "inner mark" of certainty and knowledge is probably misguided from the start.
To say that the Cartesian quest for inward marks of certainty and truth is misguided is not to say that we should give up the pursuit of truth altogether. Truth is a darned good thing. Unfortunately, though, truth often hides its face amid the clouds. That means that our claims to know the truth are always contestable, always subject to debate and argument. Descartes professed aimed (if not his actual practice) was to try to put the sciences on a secure and certain path that would enable us to accumulate ever more and ever deeper truths, without even the possibility of ever having to retreat and start over, apparently. But it seems doubtful that there are any such antecedent guarantees. The absence of guarantees is not, however, the absence of the possibility of scientific progress or the accumulation of ever greater and ever deeper knowledge. But our path to such knowledge is bound to be more precarious, less secure than Descartes longed for it to be.
Rejecting the Cartesian quest for certain foundations does not in itself get us entirely beyond the Cartesian moment. Dropping that quest still leaves untouched the supposedly problematic nature of all knowledge other than knowledge of our own mind and its contents. I will offer just a brief word on this score for now. I tend to think that Descartes misdescribes the epistemic situation from the very start. On my view, it is a mistake to think that the mind is immediately epistemically given only itself and its own inner contents. I tend to think instead that the mind is epistemically given itself as an object of knowledge only simultaneously with its being epistemically given the external world as an object of knowledge. To cognize myself and my own inner states is already to cognize myself as a being in and over against a world that is distinct from me. It's true enough that being epistemically given either myself or the world is partly a matter of my having certain inner representations. With my inner representations I cognize both the external world and my own inner life. This makes my inner representations vehicles of my thought and knowledge. But those inner vehicles need not themselves be immediately epistemically given objects of thought and/or knowledge. I won't even try to make a philosophical case for this claim here. I will say that Descartes failed to fully appreciate the difference between a vehicle and an object of thought. The vehicles of thought are "inner" in a robust sense. Some of the objects of knowledge are inner too. But not all are. Nor is it clear that our epistemic hold on the inner objects of knowledge is any more or less secure than our epistemic hold on the outer objects of knowledge is.
My hunch is that by keeping the distinction between vehicle and object always in mind we may be able to do full justice to much of what is truist in Descartes -- his representational theory of mind -- while avoiding some of his most consequential errors.
Log in or register to post comments