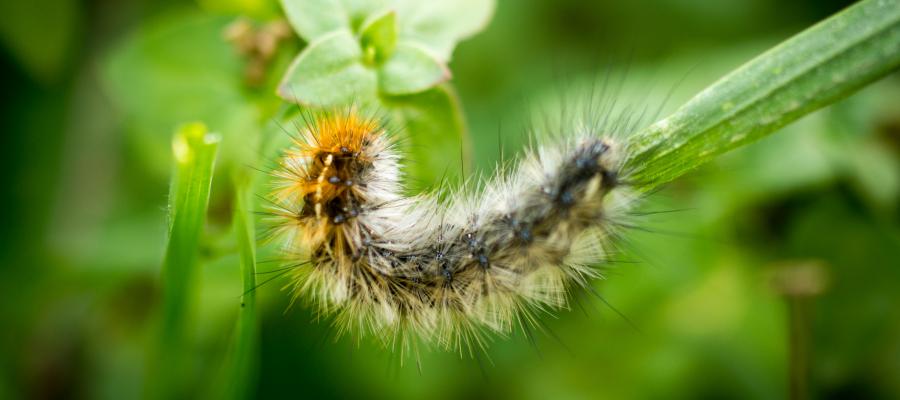 If you could snap your fingers and all your tastes and preferences would change overnight, would you do it? I don't think I would—even if I woke up having lots of things I (newly) liked, knowing how to cook the new foods I liked, with friends who also (newly) liked all the things I liked, and so on. I'm guessing you wouldn't do it, either. My question: why not?
In my last post, I considered two kinds of answer to this question. First, you might say that the tastes and preferences you have now are yours, and that's why you want to keep them around. Or, more drastically, you could say that changing your tastes and preferences would require changing your core self—who you really are, "deep down." Neither of these answers seemed satisfying, because neither gives us any obvious reason not to make the change. We can simply ask a version of our original question, in slightly different terms. Why not take on new tastes and preferences as yours? Moreover, why not change your core self?
You might think that changing your core self would constitute a kind of death. And if you thought this, you'd be in good company. In his magnum opus In Search of Lost Time, Marcel Proust treated change in what (and who) you love as the death of a self you once were. Proust thought that this kind of death of a self is complete when you look back on something you previously adored with utter indifference. That is something you might well do in my thought experiment, if you were to change your tastes and preferences overnight. The jazz you once loved might leave you completely cold. That can sound like something to mourn.
But is it really all that illuminating to say that changing your core self is a form of death? It might at first seem illuminating, in the following way. Death is something we fear and resist, even though it's not rational to do that. We can explain such resistance nonetheless. A long history of selective evolutionary pressures has left us organisms who remain with the kind of death aversion that tended to propagate our species in the past. The ones who feared and resisted death were the ones who tended to survive, and they passed that resistance on to us.
But we cannot transfer explanation of a fear of death back to help us with our question. The pressures that left us who we are today selected for a fear of literal death—what happens when an animal organism ceases to function. But the 'death' of a core self is simply not the same thing. If you woke up with completely new tastes and preferences tomorrow, you would still be the same functioning animal organism you were the day before. You could even have explicit, rich memories of what came before. This is not how things will be, one day, when the lights really turn off for you. For this reason, calling a drastic change in the core self "death" does not open such an easy avenue to explaining our resistance to this change.
Here's a more compelling explanation of our resistance to change in the core self that does not make that resistance end up looking reasonable.
The kind of change you usually consider is local: for instance, change to just one taste or preference you have. You might worry that you will stop loving David Foster Wallace (DFW) one day, or that you will stop finding joy in eating food of many diverse cuisines. You might have real, genuine reason to resist any such local change in your tastes. For example, you might have built friendships around your love for DFW, and you would drift away from those friends if you stopped loving him. Your taste for all sorts of food might lead you to travel to new and exciting places, and you would miss doing that too if you stopped loving new kinds of food.
But now we are not considering just some such local change in just one taste or preference. We are considering a global change to all your tastes at once—with a corresponding change that instantaneously restructures your world in order to cater to those new tastes.
Since such global change involves lots of local change, and you have at least some reason not to undergo each such local change, you might think these reasons add up to lots of reasons not to undergo such global change to your tastes and preferences too. But this does not follow. Your reasons might not be structured in this way.
Some reasons that you have not to undergo local changes in taste depend on other tastes of yours, as with the food and travel example. Other reasons not to undergo such local changes depend on the way you've organized your life around what you like, as with DFW. But if there's a global change in your tastes and a corresponding global change in the way your world is set up around those tastes, it's not as though all your reasons not to change sum up to one huge set of reasons not to change all your tastes. Instead, all your reasons not to change would evaporate. There wouldn't be other stable tastes to give you reason not to change individual tastes of yours—and your world wouldn't bear against changing your tastes, either.
If there really isn't reason not to undergo global change in all your tastes and preferences, why do we resist it? I think we all easily get confused. We generalize from the pain and inconvenience of local change to imagine that global change would involve much more pain and inconvenience—even if our world changed to cater to our new tastes. I think this is a mistake, but it's a sticky one. I keep making it myself.
There may always be reason not to change your tastes and preferences a little bit, even though there may be no reason not to change them completely, so long as your world reorganizes itself alongside your changing tastes and preferences. That is, perhaps you should be all right with changing your core self, in just the way I've described. But that doesn't mean you should be comfortable with more local or incremental changes. Those are the difficult ones, after all.
Photo by Niv Singer on Unsplash
Short Blog Title for Notifications: