#FrancisOnFilm: What is a Documentary?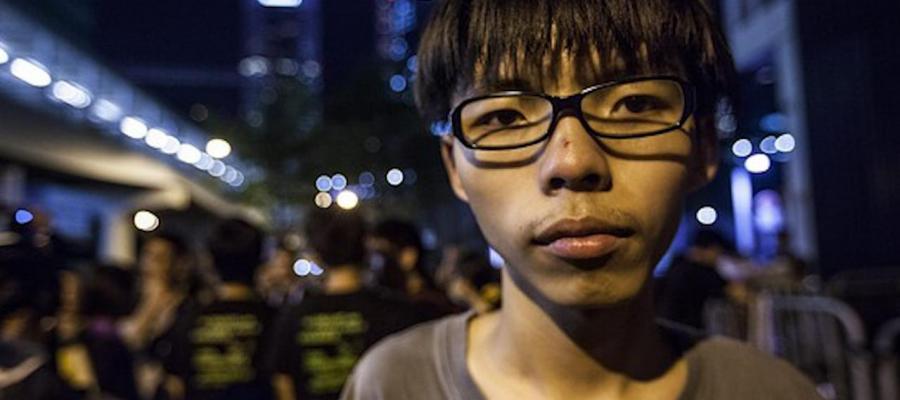 Is it a film that records (i.e. "documents") events? Re-tells them? Or shapes them? Sundance is a film festival renowned for its documentaries and this year is no exception. Documentaries don't always obtain widespread public distribution, although some at Sundance later appear on PBS, Netflix, or other outlets.
Already, I've seen at least three documentaries that I hope are widely seen by general audiences. One of these is Al Gore in An Inconvenient Sequel: Truth to Power, being distributed by Paramount. Two others are Joshua: Teenager vs. Superpower and Icarus—both now Netflix properties. These documentaries are good films, but they also may have helped to shape history.
Joshua: Teenager vs. Superpower follows the efforts of a protest movement in Hong Kong to protect political liberties promised when that former British colony became a part of China in 1997. In 2012, the Chinese government tried to impose the national education program on Hong Kong schools. Joshua Wong, then a skinny 14-year old, organized students to form Scholarism in protest of the imposition. (Joshua is pictured above.)
Eventually, the Communist government backed down and agreed to let Hong Kong schools make their own choices about curriculum. Then, Scholarism joined with others to take on China's refusal to let Hong Kong elect their own executive, a promise made with the transfer of sovereignty. The Occupy movement—also known as the Umbrella movement for how the encamped protesters shielded themselves from the rain—ultimately failed in this aim, leaving disillusionment and some discord among the Hong Kong opposition movement. Scholarism dissolved, believing that it had outlived its mission, and along with other leaders of the Umbrella movement founded Demosistō as an opposition political party. Nathan Law, now Demosistō party chair, won a seat on Hong Kong's Legislative Council in 2016. He received the second highest number of votes and is the youngest-ever member of the Council.
Joe Piscatella, the director of the documentary, happened to be at one of Scholarism's first rallies. He decided on the spot that Joshua was something special and continued to film the protests. And so Joshua was and is. Still a skinny kid, now 20, Joshua is continuing to press for political liberties in Hong Kong despite threats to his own liberty and personal safety. He plans to run for office as soon as he meets the legal age to do so. At the Sundance Q & A, he reported that Law's win is currently under legal challenge. Joshua clearly hopes that distribution of the film can help in supporting Law's legal costs in defending his seat and in publicizing the Hong Kong opposition movement. Netflix's purchase of the film won't hurt; it's expected to air in early summer.
A documentary that intervened in history is Icarus—which reportedly just sold to Netflix for $5 million. Bryan Fogel, the movie's director and a reasonably successful amateur cyclist, decided to see if he could fool world doping authorities and make a movie about it. So he convinced the head of the Russian dope testing lab, Dr. Grigory Rodchenkov, to help him with his doping program and thus the film. Along the way, Fogel (undoped for a baseline) finished 14th in the Haute Route Alps, supposedly the toughest amateur bike race in the world. (The next year (doped), he finished 25th.) Also along the way, Rodchenkov decided to defect and blow the whistle on Russian doping in sports. Fogel sent him the plane ticket that allowed him to leave Russia, harbored him while he turned over all the evidence copied from his hard drive to anti-doping authorities and the New York Times, and arranged for his legal protection—all the while making a documentary about what was unfolding.
The documentary has been described by critics as Supersize Me meets Citizenfour and it indeed describes a scandal that may reach all the way to Putin and from the Olympic Games to international soccer. Like Piscatella, Fogel got lucky and made a movie that reached far beyond his original plans or expectations.
Documentaries don't just tell stories; they sometimes make them.
Log in or register to post comments