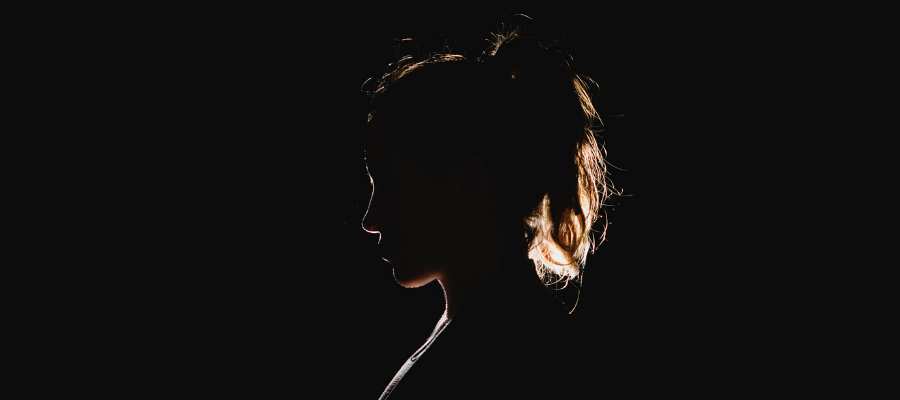 What does it mean to have a fractured identity? At a first pass, we might say it means having many parts to one's personality, many sources of ideals, many drivers of action. Take our good friend Ken, for example. He's a philosopher, but also a sports fan, a parent, a some-time foodie, and all kinds of other things. That might not seem like a problem, but there are going to be times when those identities come into conflict—when he might have to choose between, say, watching a World Series game and going to a meeting in the philosophy department.
Still, Ken might say that there's no real conflict there. (I know what I would do if the Champions League final were on during a Comp Lit faculty meeting. Sorry, colleagues!) All Ken has to do make a hierarchy out of these parts. Being a philosopher is going to trump being a foodie, being a parent is going to trump being a philosopher, and so on. So it seems as though there's still no problem.
But what if you're someone who grew up in one country and now lives in another? Suppose—just to take an example, ahem, entirely at random—you're a Brit who now lives in the States, who likes Earl Grey tea with his Eggs Benedict, and who has an accent that makes no sense?
You might argue that this, ahem, totally hypothetical person doesn't seem in great distress about being both a Brit and an American. Our expat Brit doesn't have to choose between cricket and baseball; he can enjoy them both. Maybe his life is even richer as a result. Ralph Ellison's narrator put this sentiment beautifully in Invisible Man: "Now I know… that all life is divided and that only in division is there true health." Being two things, on this account, is better than being one thing. You've got many strings to your bow, many facets to your character.
Of course, you might think that a person like this is deprived of a sense of identity thanks to the multiplicity within. But in fact that very multiplicity can serve as a kind of identity. The hypothetical person I'm thinking of has a hyphenate identity; he's a "British-American." Or maybe he's what Anthony Appiah would call a cosmopolitan. He's a person of many parts. That itself is an identity.
All of that seems promising, but something important is still missing: namely, belonging. We want our sense of identity to do many things for us. We want it not just to help us make choices, or to help us understand and accept ourselves, but also to help us feel like we're part of a group, something larger than ourselves. And it's not clear that cosmopolitanism can always do that.
Maybe the hyphenate identity could work, belonging-wise, for the British expat—he can hang out with his fellow British-Americans, and bring tea and scones to a baseball game—but I don't think it's going to work for all displaced individuals. Take, for example, someone of African descent living in Martinique. Her ancestors didn't choose to go there; they were taken there. And they were taken there as slaves. She herself has been brought up speaking French and learning about French culture, the language and culture of her oppressors. Surely the fracturing is far more grievous in this case. And surely the issue of belonging is vastly more fraught.
Here's where the philosopher Edouard Glissant—himself a Martiniquais—has something really important to add to the discussion. His proposal was that people in this situation seek for ways to synthesize their different identities. Just as the creole language spoken on Martinique is a beautiful mixture of French and African languages, so too, he wrote, a person living in Martinique can see herself as a beautiful mixture of French and African cultures. This "creolization" creates a new hybrid identity that, it might seem, can give us everything we could want from identity: a guide to conduct, a sense of belonging, and a feeling for who we are.
I think this is an extraordinarily beautiful and powerful idea. That said, I'll end with one final caveat: what if it's not entirely up to us? Throughout this post I've been speaking as though it's entirely up to each of us to choose our identity, whether a unitary identity, a hyphenate identity, a paradoxical non-identity as cosmopolitan, or a creolized identity. But is that actually realistic?
Take the case of mixed-race individuals, like Barack Obama or Zadie Smith—or, for that matter, our guest, Julie Lythcott-Haims, who has written powerfully about her own experiences in a new memoir. However such individuals may see themselves, they also have to contend in one way or another with the categories other people put them in. Other people project things onto them, expect things from them, maybe even demand things at times. At times these demands may feel rejectable; at times they may feel impossible to overcome; and at times they may even feel morally right, as when, for example, we witness violence against the African-American community going repeatedly unpunished.
When racial division is combined with a long history of oppression, what Du Bois called "double-consciousness" is inevitable: the oppressed will see themselves through the eyes of the oppressors, as well as through their own. And this may be the worst kind of fracturing there is. I'm not sure it can be solved by unilaterally choosing a race, or synthesizing them, or being one thing one day and another the next. I think maybe we're going to have to fix our society first.
Log in or register to post comments