Collective Immortality: Living on Through Others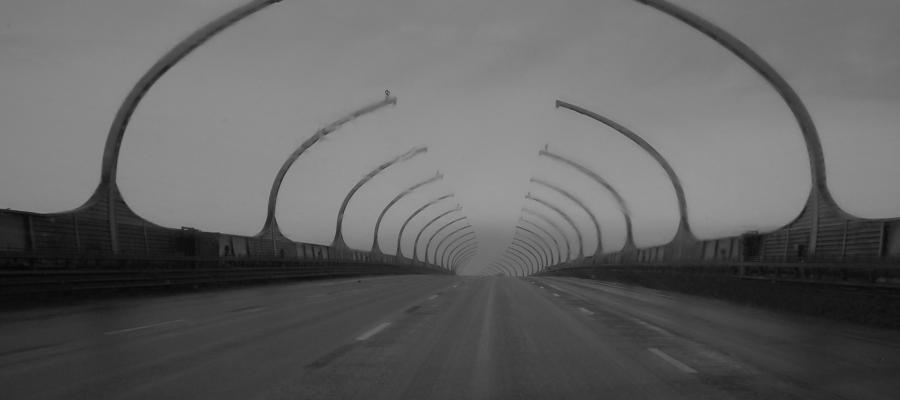 This week we're talking about Collective Immortality – living on through others. Collective immortality refers to the fact that although each of us individually is going to die, the species as a whole will endure – if not forever, then at least for a very long time.
The subtitle is a little misleading, I have to admit, since we're not really talking about the continuation of your individual life through the species. That would be a sort of pseudo-immortality – not the real thing, in any case. As Woody Allen puts it "I don't want to achieve immortality through my work. I want to achieve immortality through not dying. I don't want to live on in the hearts of my countrymen. I want to live on in my apartment. " Though frankly, being confined for an eternity to even a really nice Manhattan apartment like his would actually get pretty boring after awhile, I imagine.
Humor aside, I think Allen is trying to make the deeper point that the prospect of death threatens to saps life of meaning and "living on through others" doesn't change that fact. But I actually think Woody may have that wrong. I don't think that the prospect of death saps life of meaning. People dread death, to be sure, especially a premature death. But that does not mean that they want to live forever. But dreading death is consistent with living with purpose and determination, even in the face of death. Indeed, the prospect of death is what gives urgency to our lives. We have one very short life to live. There are no do overs. So we cannot afford to waste it. Carpe Diem! Seize this one, solitary day that you have been given. Suck all that goodness and sweetness out if that you possibly can.
What would really strip our lives of meaning, would be if we knew that nobody at all would live on after we die. Now it may not be immediately obvious why one should care whether other people live on after you yourself die. At a minimum, though, one tends to care about one's children living on after you and about the many other people you hold near and dear. But those, of course, are people in whose continued existence one has a personal stake of some sort. When we talk about collective immortality, we're talking about people on into the distant future, to whom no one currently living will have any real personal connection whatsoever. Why should we care about them?
To see why let's do a little thought experiment to test that claim. Suppose that tomorrow, out of the blue, some virus from outer space causes every living human being to be infertile. From that day forward, no new people will ever be born. Slowly, but inexorably, we will all die out. It's admittedly a pretty gruesome thought experiment. But it enables us to raise some deep and important questions. Take me, for instance. I've been trying to finish three different books for what is beginning to seem like forever now. If I knew there were no new people ever to be born henceforth, would I keep trying to finish all those books? Should I? What would be the point? There's going to be nobody around to read and appreciate my brilliance.
I'm tempted to say that I would keep writing them for my own sake and because I would want to achieve some measure of closer in these long-standing projects of mine. But why would closure matter so much? Indeed, the thought of the precious books I've devoted my life to writing, sitting on some dusty library shelf, never to be read by another human being, nothing more than food for worms fills me with a deep sense of dread. And it kind of undermines my confidence that they would be worth writing in the first place. But if that's right, it seems as though I may have a stake – a quite personal stake – in the existence of future generations of utter strangers.
Still, although I'm willing to grant that some of the things we do, we do with an eye toward the distant future – a future that doesn't contain us, or anyone we love. But it's just not true that everything that gives our lives meaning in the here and now is hostage to the existence of future generations. Think of the pleasures of a fine meal, or a beautiful sunset, or the company of one's dearest friends. Those things contribute to the meaningfulness of our lives. And they would still do so, even if we knew that we were the last people on earth.
I suppose that one could worry whether there could actually be a life – a well-lived and meaningful life – that consisted wholly of such pleasure. So much of human life is bound up with the existence of future generations. So much of what we do would simply lose its point if we knew there were no more people to come. In our hypothetical thought experiment, for example, after awhile, there would be no point of training to be an elementary school teacher or a pediatrician if there no new people were being born.
I guess the real question is one of proportions. How much of our lives are essentially bound up with the existence of future generations? Are those aspects of our lives that are bound up with the existence of future generations things we could easily do without? Or are they essential parts of what it is to be a human being so that without them we would cease to be recognizable to ourselves?
These are the sorts of questions we address in this episode. We'd love to have you add your voice to the discussion.
Log in or register to post comments