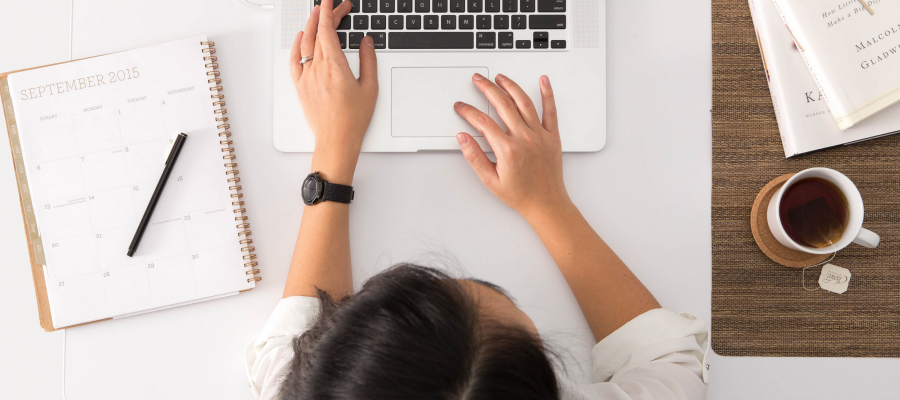 This post was originally published back in January of 2008, when the episode on work -- which was actually recorded in October of 2007 -- first aired. I thought it would be interesting to republish it at the top of the blog as we re-air that episode.
Today's episode was on Work. Our guest was Al Gini from Loyola University of Chicago. He's a philosopher by trade, the author of a number of books about work and the self, and the resident philosopher at WBEZ public radio in Chicago.
The episode was recorded a couple of months ago, back in late October, in front of a live, large and lively audience of students and faculty at Centenary College in Shreveport Louisiana. We were at Centenary for the better part of a week. We not only recorded today's episode there, but we also broadcast an episode on Philosophy and Literature live from Centenary's college radio station, KSCL, which has the singular distinction of airing our show twice per week. We also did a couple of other public events in connection with Centenary's First Year experience. Meeting with the students was especially fun. But we were also wined and dined, in very fine style, by many of Centenary's energetic and engaged faculty members. It was a delight getting to know you all.
We thank all the good folks at Centenary, the nation's smallest Division 1 school, for making this all possible. And I hope you enjoyed having us around as much as we enjoyed being around.
We'd like to do more of this sort of thing in the future -- as I think I've mentioned before. So if you'd like to bring us to a college campus near you, including your own, get in touch and let us know.
Since it's been a couple of months since we recorded the show, I have to admit that it's been about that long since I thought hard about the topic of the show. I listened to it as it was broadcast this morning and was reminded of many things that I thought at the time. I think I still think most of them. But in the rest of this post, I'll try out briefly a few follow-up thoughts.
I count myself very lucky in my own work. I mostly love being a professor of philosophy. I love doing philosophy for its own sake. I love teaching philosophy. And I love this public intellectual radio thing that I've stumbled into in the last few years. I enjoy almost everything about working at a top-flight university like Stanford, where I am surrounded by world class colleagues in just about every department and where I get to teach extremely well-prepared, disciplined and often highly creative students. I even admire the intellects and dedication of the people who do the necessary but less intrinsically rewarding task of administering this very fine place. I can sometimes hardly believe my good fortune in finding work to which I am so well suited, in a place where a love living, in a community whose values I mostly share and respect. To be sure, I do work very long hours -- especially in the years since I have been simultaneously chairing my department, trying to make a go of a certain radio show, and trying to keep my teaching and research more or less on track. The long hours aren't always happiness making -- both because some of what I have to do as department chair, for example, I could easily do without. But, more importantly, it's at times hard to keep work confined to its proper proportions. I am deeply committed to being an available and engaged father to my son and a supportive and present husband to my wife. Sometimes the demands of work and the demands of family come into deep conflict. So as much as I love my work, it's not as though I find it "cost free" or that I've found the magical formula for adjudicating the delicate balance between costs and benefits of work vs. non-work.
I said something during the episode that certainly could have been said more clearly about getting the proportions right. On the one hand, there's how much of the time available to one, one's work will take. There are only so many hours in a day, week, or life. How many of the hours of one's day will one allow one's work to consume? Work also consumes the self. And there's only so much of the self to go around too. What occurred to me as the conversation developed during the show was sort of a half-baked formula. Try to let one's work consumes no greater portion of one's available hours -- one's total temporal allotment, as we might call it -- than the proportion of one's self that one is willing to give over to one's work -- one's degree of self investment, as it were. The rough thought was just that, all things being equal, the more of one's self one "invests" in one's work, the more of one's total temporal allotment it will be worth investing in one's work. Correlatively, the less of one's self one invests in one's work, the less of one's total temporal allotment, one should invest in one's work.
Or so the thought went.
Two plus month's later, I'm not sure that I had a fully coherent thought or that the thought provides very much positive guidance as to how to adjust the balance between work and the rest of one's life. Even if the rough thought is right, it's surely only roughly right. Not every minute of one's life counts the same, for one thing. Hours spent doing sheer drudgery or delaying gratification can cost relatively less in terms of "self-investment" than is gained back in the moments in which one finally, if only briefly, reaps the reward.
One could spend one's entire life doing back-breaking, intrinsically unrewarding work, in service of a cause larger than oneself. Imagine a factory worker, with children to feed, clothe and educate, doing work that he finds mind-numbing. But he does it nonetheless, does it with pride and does it in a sense willingly, because he invest himself not so much in his work per se, but in what that work is instrumental to -- providing for his children and his wife. I think generations have taken deep and deserved pride in doing work like that.
Would their lives have been "better" had they been able to provide for their families by means of work they found more intrinsically rewarding, more intrinsically self-defining? In some sense, that certainly seems true. Certainly, all things being equal one would prefer intrinsically rewarding to intrinsically unrewarding work. But a life willingly given over to back-breaking, intrinsically unrewarding, work out of devotion to things larger than oneself seems to have a certain dignity and nobility to it that is not easily matched by a life spent doing only work that naturally "fits" the self, as it were.
Of course, I don't mean to romanticize back-breaking, intrinsically degrading work. Probably, nobody should have to do such things -- at least not without decent compensation. But to acknowledge this is not to deny the quiet dignity that is often displayed by those who find themselves stuck doing such work.
Log in or register to post comments