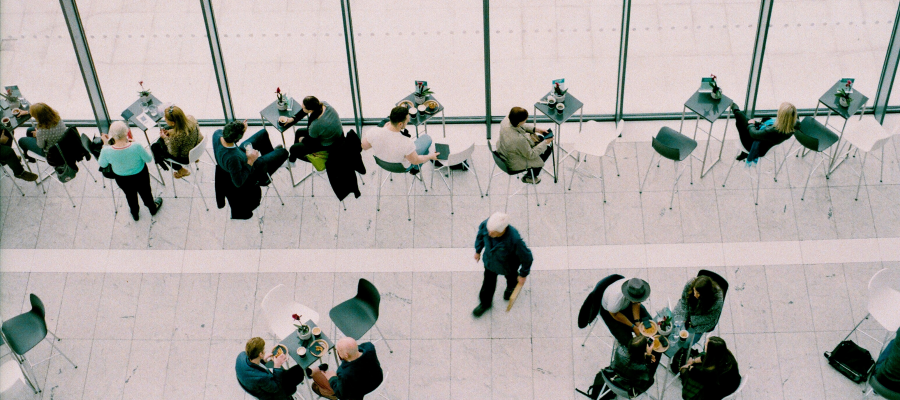 According to the OED, the usual sense of `normal' is:
2. a. Constituting or conforming to a type or standard; regular, usual, typical; ordinary, conventional.
But do these uses constitute a single sense? It seems that there is nothing very normative about being typical, regular, usual and ordinary; but conforming to a type or standard seems like something one ought to do. We set standards, live up to standards or fail to do so, and the like. The original use of the word `standard', was for battle flags and such, then for weights and measures; then for things more generally; there are standards of comparison, accepted standards; official standards. These generate at least conditional oughts; if you want to submit an article to The Philosophical Review, you should do your best to follow its standards. We can talk of standards for all sorts of things one doesn't aspire to be: the standard idiot. This seems ironic, though.
The word `norm' also seems to have this dual use. Things can return to the norm; this may be good or may be bad. But norms are supposed to be rules, things one ought to follow, at least in appropriate circumstances. Let's legislate a bit, and distinguish between the use of normal as typical, and the normative use.
Now is some cases, one ought to do what people typically do. If people in England typically drive on the left, one ought to drive on the left when in England, however intrinsically absurd that may seem. That's a pretty important ought. If people in England hold the fork in their left hand, perhaps one ought to do that too, although it's not so important. These are both matters of conventions, solutions to a coordination problem, according to David Lewis, although what the problem that holding a fork in one's left hand solves is not terribly apparent. I'm not sure what Lewis said about etiquette. You can look it up.
But in general there seems to be a slide from the typical or average to the normative and required where there is no particular rationale for it. Teenagers, as we know, like to dress like their peers, and so do adults, for that matter. Dressing differently than the people around you usually suggests that you are identifying with a different group as your peer, not ignoring peer-pressure altogether. It seems that what we regard and handsome and beautiful are not what is typical, strictly speaking, but sort of an averaging of the faces and bodies we encounter.
In the areas of physical and mental health, it is often a bit difficult to separate the average and typical side of being normal and the normative, meeting standards side. If my blood pressure is normal, that seems like a good thing; is it that normal means average, and people on the average have a healthy blood-pressure? Or is it that normal means the blood-pressure one has when everything is working the way it should? If a doctor said that virtually everyone has an abnormally high blood-pressure, we'd understand what she was getting at. One the other hand, if I am abnormally short or tall, is there any norm involved, or just what is typical and average? But then peer-pressure, or something along those lines, turns that into a standard, and the whole issue becomes medicalized, so you may be able get your kid treated if it appears he or she is going to be abnormally short or tall.
Abnormal psychology deal with the different, the aberrant, the dysfuctional, people who are different than most of us, so surely not normal in that sense. So is that roughly the same as mental health? An if someone is not mentally healthy, does than mean they have a disease? And how are the norms for mental health related to the norms for clear and logical thinking?
What a mess. Hope we make some progress on it Sunday.
Log in or register to post comments