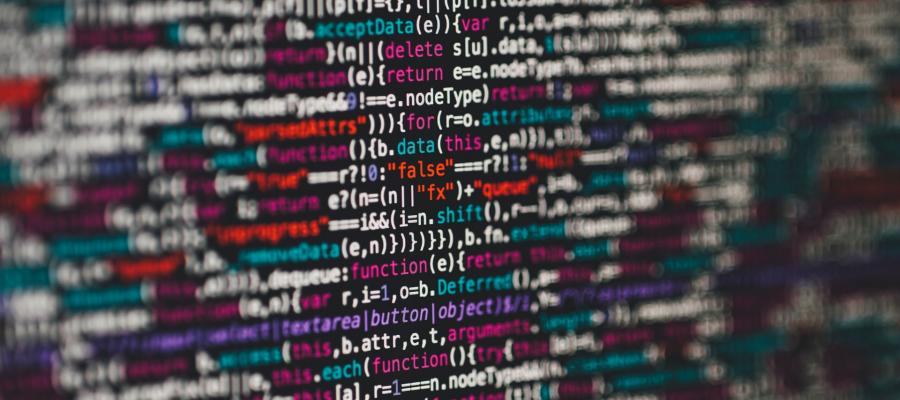 Our topic this week is information – specifically, too much Information. Now I can hear someone wondering, "Too much information for what?" To answer that question, we need to go back in time. Some of you will be too young to remember, but once upon a time, if you wanted to find a book, for example, you went to this place called a library. And you searched in this ancient artifact -- a thing called a card catalog. The card catalog gave you a number that was assigned to the book. And the books were all shelved in order in dusty old library stack.
I really do have fond memories those days -- and not just because library stacks could be good places to procrastinate instead of studying. LIbrary stacks were places were serendipitous discoveries happened. Sometimes, when you got the catalog number and went to where the book was supposed to be, it wasn't there. But even then, you could browse around for other things that you wanted, since the books were all neatly arranged in a nice tidy order, with similar books next to each other on the library shelf. I used to love whiling away the hours, browsing through library stacks like that.
But that's not to say there weren't downsides to this search method. There were actually lots of them. Suppose, for example, that you originally came looking for a book on, say, the US Civil War, but decided that you really needed to browse through all the books about any Civil War, whatsoever, no matter when or where they happened. And suppose you wanted to know not just about the histories of various civil wars, but about their role in reshaping subsequent philosophical thought. The old library catalog just didn't have category for "everything having anything to do with some civil war or other throughout History." So there wasn't an easy way, using it, to find books about Civil Wars in general, their histories, and their different impacts. Plus, even if you did manage, through a lot of catalog searching, to generate a list of all the different books about all the different Civil Wars, and their cultural and philosophical implications, you'd have to spend hours physically tracking down the books, section by section, because they would probably be spread out all over the library.
Wouldn't it be infinitely better if the library could instantly re-categorize and re-shelve the books to suit your needs as a would-be browser? How could doubt that? But that's precisely what an online, searchable database does really well. In the digital age, we can have multiple, simultaneous, ever-shifting categories, made up on the fly. And once all books, newspapers, magazines – you name it – go fully digital we won't even have to worry about how books are arranged on an actual physical shelf. We'll be able to rearrange the books on the virtual shelf in an instant to anyone's liking.
That sounds really cool – especially to the lover of all things all things technological and new in me. But I have to admit that part of me still finds something at least a little bit satisfying about the old ways. Those old fixed categories and well-ordered shelves weren't there just because of the limits of the old technology. They represented somebody's best estimation of the proper divisions of human knowledge. They carried some weight because they were backed by the authority of an intellectual tradition. In the brave new user driven rather than authority driven digital world, where seemingly anything goes, where categories are made up on the fly, where the virtual shelf can be rearranged at the whim of the user, what separates the good from the bad, the wheat from the chaff, the silly from the serious?
One could easily worry that in this brave new user driven digital age we are just at sea on a chaotic ocean of information. The user may have too much power, backed by too little authority. Hence our topic: Too much information! And luckily, we don't have to try to navigate this sea alone. We've got the help of someone who has thought long and hard about both these opportunities and challenges. That would be, David Weinberger, author of Everything is Miscellaneous: The Power of the New Digital Disorder.

Photo by Markus Spiske on Unsplash
Log in or register to post comments
Related Shows
Apr 05, 2009

"We're just never going to catch up," writes David Weinberger in Everything Is Miscellaneous.
Aug 12, 2018

Recent years have seen the rise of machine learning algorithms surrounding us in our homes and back pockets.
Apr 15, 2018

Open up any online comments section and you'll find them: internet trolls, from the mildly inflammatory to the viciously bullying.
Jul 27, 2014

Recent revelations confirm what many already suspected: not only is Big Brother watching you, he is also potentially reading your email...
Apr 08, 2018

Mary Shelley's Frankenstein raises powerful questions about the responsibilities of scientists to consider the impact of their inventions on the world.