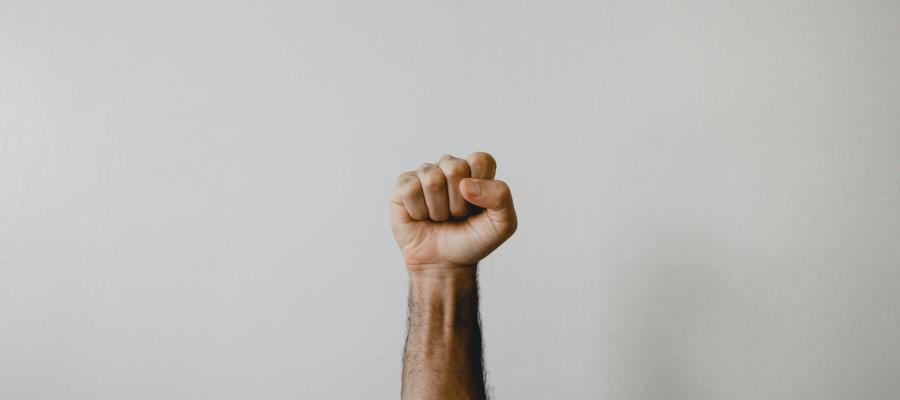 Our topic this week is Morality and the Self. Now most people think of themselves as pretty decent types, maybe not saints, but they tell themselves they're willing to do the right thing most of the time. But if you examine how people actually behave in various situations, situations that put their moral characters to the test, we don't actually measure up to our own-self assessments.
Social psychologists have long known that our evaluations of other people are suspect in certain ways. More recently, they've uncovered surprising and provocative results about the ways in which people evaluate their own moral characters. Start with a simple example about evaluating others. Suppose Alice sees Bob trip over a rock and fall. Alice might consider Bob to be clumsy or careless. But if Alice herself tripped over the same rock, she'd be more likely to blame the placement of the rock for her tripping. and not her own clumsiness.
In evaluating others, in other words, people are much more likely to focus on character, to the exclusion of situation, while in evaluating our own actions, we take full account of the effects of the situation. Social psychologists call this tendency to ignore the effects of the situation in evaluating others the fundamental attribution error. It's also called actor-observer bias. That label highlights our tendency to make moral attributions in one way in our role as first person actor, and in a different way, in our role as third person observer.
Turn now to our evaluation of self. Clearly we morally evaluate self and other differently, but are we better or worse at evaluating ourselves than we are at evaluating others? It turns out that self-evaluation turns out to be a pretty tricky thing. Consider the following scenario that might occur in the workplace. Suppose the boss asks a relatively high-level worker to perform some menial and monotonous task, one that's way beneath the employee's pay grade. Being a team player, the worker does it, even though he doesn't really want to do it and wouldn't enjoy doing it. Good for the worker, you might think.
But now suppose that a week or two later, the boss asks another worker, at the same level, to help out with the same task – except this time the worker refuses. But we have to add a wrinkle here. Nothing whatsoever happens to the second worker. The boss accepts his refusal and moves on. How do you think the first worker will feel? Like a sucker? I mean it wasn't his job. The boss obviously realized that she had no right to expect or demand his compliance. Plus the worker got absolutely nothing out of it. That's the very definition of a sucker, isn't it?
Objectively speaking, maybe that's right. But that's not at all the story the worker will tell himself. He'll paint himself not as a sucker, but as a saint, as somebody willing to go above and beyond the call of duty, for the sake of the greater good. And instead of painting his co-worker, the one who didn't go along, as someone firm, assertive and willing to stand up for himself, he'll tell himself that the other guy's just a self-centered jerk, concerned only about his own well-being. People want to have a positive moral self-image, and they'll do lots of things -- like pumping themselves up, while denigrating others -- to protect that self-image.
Or consider the phenomenon of moral licensing. People will use the moral credit they think they've earned in one situation as a license to engage in behavior that might otherwise be morally problematic. So for example, people who show a lack of prejudice in one context often feel free to express discriminatory attitudes in a different context, because they give themselves moral credit for their original lack of bias. Here I'm thinking about studies that show whites and Asians who voted for Obama, are often more comfortable expressing an explicit preference for a white person being given a job over a black person -- especially if they're allowed to explain that they voted for Obama.
We think there some deeply disturbing and difficult philosophical questions lurking beneath the surface here. The phenomenon of actor-observer bias suggests that we aren't very good at evaluating the moral character of others. But it turns out that much of what we believe about ourselves may be self-serving confabulation that serves to protect a possibly false self-image. And we use that delusional self-image as a license for morally problematic behavior. As philosophers who believe in objective morality, we need to ask whether there are any objective facts about our moral characters. Could we come to know such facts? Or is self-serving confabulation really the best that we can do? And if it is the best that we can do, should we just give up on the very idea of objective moral standards? Those are some of the questions we'll put to our guest – the renowned social psychologist, Benoit Monin from Stanford University, who has done much ground-breaking research on morality and the self.
This weeks program, by the way, was another in our series of live performances at the Marsh Theater in San Francisco. Though that means you won't be able to join our on-air conversation, you can continue the conversation here on this blog by posting a comment.
If you haven't yet been to one of our live performances either locally at the Marsh or around the country, you need to come check us out. If I do say so my self, we put on a great show! Besides the material you hear on the radio broadcast, there's a lot that happens at our live events that doesn't make it on air. Merle Kessler and his partner in crime Joshua Broady, frequently write and perform original, comedic songs for the occasion (click here for the two from this show). Our Roving reporter takes full advantage of the fact that we have an audience, a stage, and the ability to show videos to put on quite extended and gripping multi-media versions of her on-air reports. You get to see John (winner of this year's Ignoble Prize In Literature for his essay "Structured Procrastination") and me (winner of nothing in particular) up close and personal. And you get to see radio actually being made.
I mention this because we're about to do it again. Sunday, October 9th, at the Marsh Theater in San Francisco's Mission District. If you are anywhere near town that day. You've got to come and check us out. You can find out more here and you can purchase tickets here.

Photo by Clay Banks on Unsplash
Log in or register to post comments