Do Natural Laws Prove That God Exists? A New Wrinkle on an Old Problem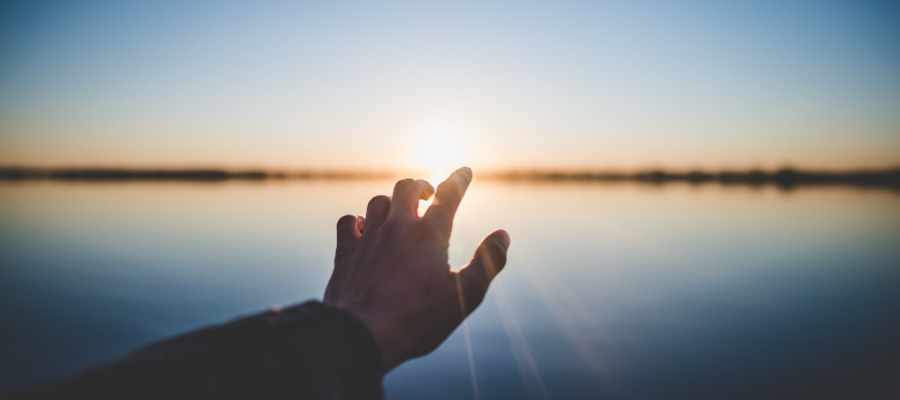 Things happen. And things happening make other things happen. Drop an egg off the Empire State Building and it's bound to break when it meets the pavement. Stick your naked finger in a live electric socket and you're going to get a very nasty shock. The universe, it seems, is a well-ordered place, where causes reliably produce effects. We describe these patterns of causes and effects as natural laws. We rely on natural laws to anticipate what's going to happen as well as to explain what's already happened. Why did the egg break? Because it hit the pavement. What's going to happen when you stick your finger in the light socket? You're going to get one hell of a shock!
Some people think that natural laws themselves need explaining. "Where," they ask, "did the laws of nature come from?" Maybe they've been around forever. That's clearly one option for answering the question. There's also another option that's open to those with a religious turn of mind. These folks say that natural laws exist because God created them, and then go on to use the laws of nature as evidence that God exists. A lawful universe, they insist, would be unthinkable without their being a deity who set it up that way.
To get into this mindset, it's helpful to compare natural laws with ordinary human laws. When we think of human laws—for example, the law that forbids you to drive through a red traffic light—we don't for a moment entertain the possibility that such laws have always been there. It's obvious that someone made such laws. Now some believers believe that we should consider the laws of nature in much the same way. They argue that the laws of nature must have been created by someone, and that the only candidate is God, and therefore that the existence of universal laws proves that God exists. This is known as the Natural Law Argument for God's existence.
Some people find the Natural Law Argument compelling, whereas others find it ludicrous. Many in the latter camp think that the argument confuses two different meanings of the word "law" (philosophers call this sort of confusion the fallacy of equivocation). They point out that laws like the one forbidding people to drive through red traffic signals—the sorts of laws that legislators make and police enforce—are really rules. Rules can be violated, but natural laws (for example, laws of thermodynamics) can't. They describe exceptionless regularities—causal linkages that hold no matter what (that's why T. S. Eliot's McCavity the Mystery Cat, the master criminal who not only breaks every human law, and even breaks the law of gravity, is so amusing).
Defenders of the Natural Law argument have a response to this objection. They can say that doesn't hold water, because even if the laws of nature are completely different from human laws, they still must have come from somewhere or other, and the God hypothesis is the only plausible explanation of where they came from.
Here's a different way to pull the rug out from under the Natural Law Argument—one that gets around the objection that I've just mentioned. It's a style of argument that philosophers call reductio ad absurdum (reduction to absurdity). To pull off a reductio, you accept your opponent's premises just to show that if you really think them through you end up with a wacky conclusion.
So let's accept 'for the sake of the argument' that (1) all causes produce their effects in conformity with the laws of nature, (2) laws require a lawmaker, and (3) only God could have made the laws of nature (leading to the conclusion that God exists)—and push this line of reasoning a little bit further. Clearly, if God made the laws of nature, then this happened, right? And if everything that happens conforms to the laws of nature, then God's act of making the laws of nature must have conformed to the laws of nature too (because it's something that happened). Now think about this for a moment and you'll see how mind-twistingly weird it is. If it's true that God's act of making the laws of nature had to conform to the laws of nature, then the laws of nature had to exist before God made them! But that's crazy, because nothing can exist before it existed.
This lunatic conclusion shows that there's something wrong with one of the premises upstream. So, let's take stock. Maybe it's not true that everything that happens accords with the laws of nature. Maybe some things just happen, for no reason at all. This could be, but accepting it robs the original argument of much of its power (it's not very convincing to create a loophole in the principle just so the Almighty can slip through it). If the laws of nature weren't already in place, then it would be sheer dumb luck that the universe came out the way God wanted it to. When we humans decide to do something or other, we count on there being a lawful relationship between our decisions and our actions. Otherwise, we might choose to do one thing but find ourselves doing something completely different. Similarly, without laws reliably linking God's intentions to their effects, his decision to create the universe might have (for example) brought an immense porcupine into being instead.
The other possibility is that natural laws don't require a lawmaker. Suppose that that the laws of nature have always been there, or that they were derived from other laws that had always been there. In that case, then the fact that there are natural laws doesn't give us any reason to believe that God exists.
These considerations don't prove that the natural law argument is wrong. In philosophy, there's always a come-back. In this case, defenders of the argument can dispute the correctness of my conception of natural laws (philosophers have several theories of natural law to choose from). But putting these philosophical niceties aside, it seems pretty obvious to me that the second of these alternatives is the more sensible one.
But perhaps you disagree….
Log in or register to post comments