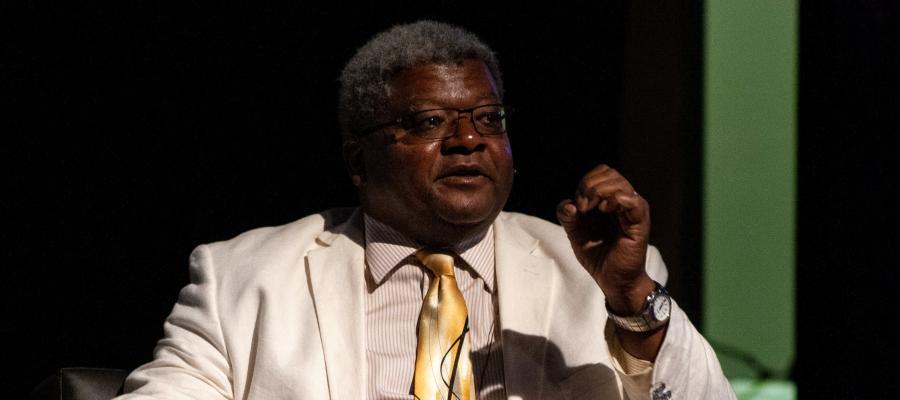 The Philosophy Talk team is deeply saddened by Ken Taylor's unexpected and untimely passing. Ken was the show's co-founder, longtime co-host, chief cheerleader, and guiding light. We already miss him but are grateful for the legacy that he's left for us—his philosophical wisdom, deep insight... and booming charismatic radio voice on each of our 500 episodes to date.
If you're inclined to take a deep dive into Ken's personal background and life as a philosopher, then we think you'll thoroughly enjoy this extensive interview. You can also read his Stanford obituary, and John Perry's tribute.
We're touched and honored that Ken's wife requested for donations in his memory to be made to Philosophy Talk.
And as an impromptu tribute, we present to you these short video clips of Ken in action.