Why I am not a Wittgensteinian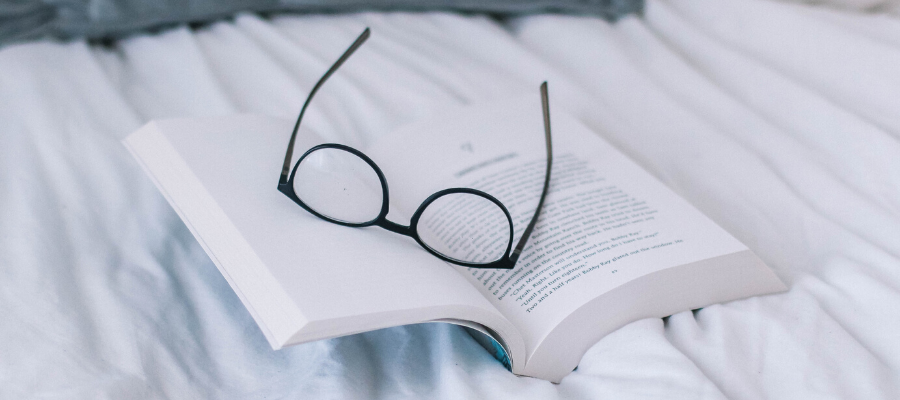 Today's episode is about Wittgenstein. Our guest will be Juliet Floyd.
Many regard Wittgenstein as perhaps the greatest philosopher of the 20th century. I don't share that view. But there's no denying that, for a man who published only one book during his lifetime -- a book that he later basically repudiated -- he really did have a tremendous impact on 20th century analytic philosophy. Indeed, Wittgenstein has to be regarded as one of the great founding fathers of 20th century analytic philosophy, especially of the so-called linguistic turn in philosophy.
Now I don't profess at all to be an expert on Wittgenstein. I did read a fair amount of Wittgenstein as a graduate student at the University of Chicago, where a number of my teachers had an enduring fascination with his work. I don't doubt that Wittgenstein was a deep, ingenious, and highly impactful philosophy. Nonetheless, I find myself resistant to much of his philosophy -- especially his later philosophy. In the rest of this post, I'll try to say a bit about why.
When I say that I find myself resistant to much of Wittgenstein's philosophy, it's not so much this or that particular claim of his that I resist. There's lots of things that Wittgenstein says in his great work the Philosophical Investigations, for example, that I find intriguing, deep, challenging, and well worth thinking about even today. I presume we'll talk about some of his more intriquing philosophical claims today -- his picture theory of meaning, his claim that the limits of my language are the limits of my world, his later (and highly influential) view that meaning is use, his argument against the very possibility of a private language. All this is rich and provocative stuff. And though I probably ultimately reject a lot of it, it isn't these things that I find so hard to swallow from Wittgenstein. It's really his "metaphilosophical" outlook that I find myself constantly recoiling from. That is, it's his views about how to do philosophy and what you can and cannot achieve by doing philosophy that I most firmly reject.
Let me explain. Wittgenstein, especially the later Wittgenstein, viewed philosophy as it had been practiced more or less up his own arrival as mostly a budget of confusions. Philosophical problems and "theories" one and all arise, he says at one point in the Philosophical Investigations, from language gone on a holiday. The rough idea is that a whole lot of philosophy gets going by taking terms like say "knowledge" or "mind" or "idea" or -- take your pick -- and raising questions that have nothing to do with our sort of everyday use of such terms in the context of the "language games" in which they are at home.
Take the so-called problem of other minds. How does this problem get started? Well, Descartes convinced many philosophers that we have immediate and incorrigible access to the contents of our own minds, as if the mind were somehow completely open to itself. It's clear we don't in the same way know the contents of the minds of others. Starting with that observation, it really wouldn't take much argument to get yourself into the frame of thinking that one can reasonably and intelligibly wonder whether we have anyway of knowing about the minds of others. And once you got yourself into that state of wonder, it wouldn't take a whole lot of further argument to convince yourself to be an utter sceptic about our knowledge of other minds. Of course, at least some other philosophers will be unmoved by your scepticism. They may take themselves to be the guardians of common sense. But as soon as they admit that your arguments at least deserve answering, that there really is a problem about our knowledge of other minds, then we're off and running on a race to see which set of philosophical arguments will carry the day. Sceptical arguments will war with anti-sceptical arguments. the debate will go on -- probably interminably, with no real resolution ever being achieved.
We philosophers tend to think of our problems as "enduring." But the Wittgensteinian thought is that that may just be another way of saying intractable, however. And Wittgenstein can be seen as offering us an explanation of why we find the problems so intractable. That's the point of his saying that philosophical problems arise when language goes on holiday. This is not for him a sign that the problems of philosophy are deep. It is rather a sign that they are grounded in utter confusion and abuse of language.
Now I won't try to reconstruct the arguments that might lead one down the primrose path of worrying about our knowledge of other minds. I'll leave that as exercise to the reader for now. What Wittgenstein wants to do for philosophy is to give us a way of avoiding taking even the very first step down such paths in the first place. The secret, he thinks, is simply to look at how we actually use such terms as 'knowledge' 'self' 'others' etc in the real life language games and "forms of life" in which those terms are at home. Philosophy should simply stick to describing use. It should abandon the grand hope of building philosophical theories of things like mind, knowledge and self. It has no particular resources for enabling it to construct such theories in the first place. And all of its past attempts to do so have led to intractable confusion.
Once we abandon the urge to build grand philosophical theories designed to get at, as it were, hidden philosophical essences, and simply look at how language is actually used, it's not so much that we thereby solve the traditional philosophical problems, It's rather that we dissolve them. If we simply look at our actual practices, we will see that the idea that we know the contents of our own minds in some immediate, incorrigible fashion that is different from the way in which we we know the minds of others cannot be sustained. The very problem that gets the whole intractable debate about our knowledge of self vs. our knowledge of other minds is based again on "language gone on a holiday." And once you see this, the problem immediately dissolves itself.
There's something profound about Wittgenstein's approach. Not without reason did generations of later philosophers find it a potent rallying cry. It's certainly true that we want to pay attention to how our language is actually used and we don't want, through mere inattention to the facts of use, to generate pseudo problems. But I have to say that I think it is a serious mistake to think that all the so-called traditional problems of philosophy are mere pseudo-problems borne of insufficient attention to how we actually use certain quite ordinary terms, that, in their everyday use, are completely unproblematic.
Since I'm going to have to leave for the studio pretty soon, I'm not sure I can spell this all out before airtime. Probably I'll come back to it after the show and provide an update. But here's a couple of quick takes on why I don't share Wittgenstein's assessment of the "enduring" philosophical problems and his assessment of what to do about them. First, I think it's wrong to say that if we just look at how the language is actually used the problem about other minds would simply go away. One needn't doubt that we do know the minds of others. One can simply wonder both how possibly we could know the minds of others and how actually we do, in fact, do so. Both of these strike me as important and interesting questions. The former is the kind of question that you'll find a philosopher more likely to be asking. And the second -- the how actually question -- is one you'll find a psychologist/cognitive scientist more likely to be asking.
I could say a lot about the nature of how possibly questions. Think of what you're doing when you ask and try to answer a how possibly question like this. You've got an initial budget of concepts -- maybe concepts of mind, knowledge, self, others. And reflecting on these concepts you find yourself puzzled as to how these concepts "coordinate" with one another. You can see how possibly a thinking being can know itself, but your puzzled about how a thinking being can know the contents of the mind of another thinking being. You start to imagine the possibilities. In so doing, you are, as it were, taking an imaginative walk through a range of alternative possible worlds, trying to see if there are any in which one mind knows the contents of another mind. If you find one, and if it's not too far away from the actual world, you conclude that yes one mind can know the contents of another mind. If you don't find one, or if the ones you find are very very far from the actual world, you become a sceptic or conclude that one can only know the contents of one's own mind.
You can read Wittgenstein as arguing that we don't really have any discplined way to walk through the range of possibilities in any way likely to produce stable conviction. Instead of trying to take unconstrained and undisciplined walks through a range of imagined, but un-ordered possibilities, we should just look. Look at how we actually talk about mind, self, knowledge and other in the actual language games we play when we do so in the context of the lived forms of life that give those games point.
I think there is something to this advice. But not everything that Wittgenstein seems to think.
Consider the practicing cognitive scientist. What we do when we walk through a range of alternative worlds in the imagination can feel a lot different from what we do when we do science. Take your practicing cognitive scientist who wants to know how minds actually cognize one another. How does she go about constructing a theory of how people actually manage to know the minds of others. Well one thing she doesn't do is to simply look at how words like "knowledge" "mind" "self" "others" etc are used in ordinary language games. She might take such use as data points. But she's perfectly prepared to find out that people don't actually have much of a clue as to how we actually go about figuring out what other people think and believe. So what does she do? She deploys more or less tried and true methods of hypothesis generation and testing. She does experiments, she builds models, etc. That is, she draws on all the ways and means of empirical inquiry to try to figure out exactly how, in fact, we so regularly, reliably and systematically figure out what other people feel, believe, and desire. [She also notices that we are not so good at figuring out our own thoughts and feelings.
But what about the poor philosopher? The psychologist cum cognitive scientist in her attempt ot answer the how actually question about our knowledge of other minds is armed to the teeth. She has all the ways and means of empirical inquiry to draw upon. But what do we poor philosophers have to draw on in trying to answer our how possibly question? One worry might be the one we discussed above. We philosophers really don't have much to draw on except our own unconstrained philosophical imaginations. But philosophical imagination unmoored to the everyday forms of life that give our language games point, is a paltry thing, a thing more likely to mislead than illuminate. So perhaps what Wittgenstein is trying to do by suggesting that we look at how language actually works is simply to give us a way to constrain the imagination in ways that prevent it from just running rampant.
I applaud that instict, if that was the instinct. But take it a step further. Why restrict ourselves to just in tact "language games" in which the problematic terms and concepts supposedly have their homes? You wouldn't recommend that procedure to the practicing psychologist cum cognitive scientist would you? You wouldn't say look only at what people say. Don't do clever experiments designed to ferret out the hidden inner mechanisms or regularities not immediately evident in our everyday practices and our everyday descriptions of those practices.
WHy should the evidential base for our philosophy be more restricted than the evidential base for the construction of psychological and other theories.
Because philosophy is, well, different, and sui generis? I don't think so. Philosophy, on my view, is very much continuous with science. I don't mean to say that philosophy is just one science among others. It isn't. For one thing philosophy really is much more concerned, often, with "how possibly, if at all" sorts of questions than the sciences typically are and less concerned with the "how actually" than the sciences typically are. But how possibly questions should really be thought of as "how possibly, given what we know" questions. And as science increases our knowledge of the actual, we get greater and greater resources for constraining our answers to the how possibly questions that are our stock and trade.
Since I'm writing at sort of break-neck pace because I want to get this up before I leave for the studio, I'm not sure if I'm being clear. So let me try a quick statement of a kind of anti-Wittgensteinian bottom line, that concedes something but far from everything to Wittgenstein. Just starting out bare, with a bare "how possibly question" isn't likely to get you very far. All you have to go on, from square one, is one's own philosophical imagination. But an imagination unconstrained is probably not a reliable guide to anything very deep. Looking at actual language in practice can be one source of constraints. There is a way we actually do talk about the minds of others. There is the actual evidence that we do use to support our actual conclusions about the contents of others minds. And its wise advice that we start out by looking at such things. But we should also be prepared to look eslewhwere -- at, for example, the deliverances of cognitive science -- and constrain our imaginations by those deliverances as well. And we should also be prepared to find that our everyday practices are sometimes infected with all sorts of illusory material, founded on all sorts of historical mistakes and misdiagnosis that achieve through the mechanisms of cultural transmission the status of received wisdom. That is, we should be prepared to find that common sense and ordinary usage may themselves stand in need of thoroughgoing reformation.
But once we see that we can constrain our imaginations in lots of different ways, from lots of different sources, in its walk through a space of possibilities, why believe that we are prevented from even beginning the walk? Why despair that we will only end in confusion and chaos and intractable fruitless debate? Maybe we will, but we are not bound to.
Of course, another worry is that if we make more and more progress on the how actually questions, the how possibly questions will eventually cease to grip us. And at least that part of philosophy will come to an end. Maybe. But we are often gripped by how possibly questions when we cannot even begin to get a grip on how the thing actually works. I don't know what mechanisms are actually in there, but let's see what mechanism might be in there. And once we consider which ones might be there, let's see if we can eliminate some of the possible ones and hone in on the actual ones. Is the elimination of possibilites a scientific or a merely philosophical undertaking? I think the answer must be really both and. And as long as there are domains ripe for conceptual reconfiguration, there will always be room for philosophy. Philosophy will end only when conceptual puzzlement itself comes to an end.
With that, I really gotta go, as Ian Shoales is found of saying.
Log in or register to post comments