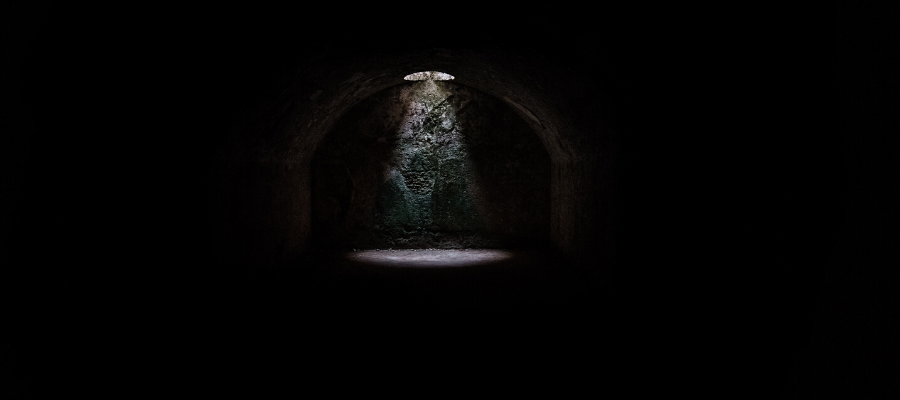 Although we have not had, and don't have scheduled in the near future, a program on torture, that's the topic of this blog. There are two reasons for this. The first is a thoughtful email from one of our listeners, Gregory Slater, who is pretty disgusted with us for not having a program on torture already. The second is that as we were discussing Lincoln today with Al Gini, we came to the question of whether Lincoln and George W. Bush should be thought to be equally culpable for their violations of the constitution in time of war. This discussion also reminded me of an earlier program with Alan Dershowitz, who has written rather thoughtfully on the topic of torture; we did discuss the subject a bit on that program.
Lincoln suspended habeus corpus, shut down newspapers, and did various other things that were clearly unconstitutional. I don't know of any evidence that he authorized torture, but then I'm not a civil war scholar. But at any rate on the issue of violating the constitution, the conclusion we seemed to reach went like this. Bush and Lincoln both performed unconstitutional acts. If we confine ourselves to things that happened shortly after September 11, 2001, and give the Bush administration the benefit of the doubt, it seems that both did so on the grounds that the nation was in grave and immanent peril. The Bush administration, remember, in the days after September 11, also had the Anthrax episode. One can imagine that they were sincerely frightened that the 9-ll attacks and the anthrax episodes were simply the first in a series of planned attacks by Al Queda. Lincoln, as Al Gini pointed out, was faced early in the War with the possibility that Maryland would secede, and Washington D.C. would be surrounded, and the war would be lost. So both administrations violated the constitution under the fear of incredible immanent danger. In retrospect, we may think that Lincoln's worries were more justified than Bush's. If so, that's one important difference.
The other is that Lincoln was upfront about what he was doing, whereas the Bush administration was not, but tried to claim its actions were really constitutional, putting forward various lies about what it was doing, and self-serving legal analyses of the situation. This is the difference that reminded me of Dershowitz's position on torture. But before getting to that, a brief digression.
One of the most depressing things about the current discussion of torture is the idea, seemingly accepted by such sober analysts as the New York Time's David Brooks, that a key question is the issue of balance. That is, in assessing the Bush administration's use of torture, we need to know whether it worked. The is a terrible idea, for just the reasons that the comedienne Wanda Sykes pointed out at the recent dinner for correspondents. A bank robber couldn't very well justify robbing banks on the basis of all bills he paid with the stolen money. Bank robbing is wrong; an individual episode can't be justified by the good the robber does with the money he gets.
Here is a perhaps more apt analogy. A person has a right to a fair jury trial, where the jurors make their decision on the basis of evidence presented in the courtroom. I'm sure many juries have felt that it would clearly be a good thing for society to have the accused put in jail, but didn't feel they had the right to do so, on the basis of evidence presented. The government is held to the same standards. The issue isn't whether, in a given case, the powers that be are certain that more good will come from imprisoning a defendant than letting him go. You don't' say, ``Well, on the one hand, we don't have the evidence to convict him, but on the other hand, we're pretty sure that imprisoning him will do a lot of good, so on balance it's OK to do so." Some things are a matter of cost-benefit analyses; some things are a matter of principles of fair play, human rights, and human dignity.
Suppose we found that in fact innocent people were more reluctant to admit guilt in the face of torture than guilty ones. To make it simple, and graphic, suppose that we somehow discover that if fingers on one's hands are progressively chopped off, a guilty person will, nine times out of ten, confess after two fingers have been chopped off, while and innocent person will only do so after three fingers are chopped off. We might become convinced that this was at least as reliable as the system of presenting evidence, having a trial, and the like. So, why not, at least for serious crimes, which are expensive to prosecute, start chopping off fingers? Anyone who resists after two fingers is deemed innocent, and compensated generously for the loss of fingers. The whole thing might be more reliable, and far cheaper, than the jury system. But I think most of us would way that it would nevertheless be wrong. It's not a matter of balance. This is a wrong way for a government to deal with people accused of serious crimes.
This all gets to the issue of what makes things right and wrong. And here is where Dershowitz comes in. Whenever one makes a claim, like I just did, that a certain procedure is wrong, because it violates human rights, human dignity, and such things, someone will come with a case where the costs of not using the procedure are so extreme, and thus possible benefits of using it are so high, that almost anyone will admit that, if those really were the facts, they would use the procedure: a so-called Doomsday Scenario. Suppose the accused is thought to possess a nuclear weapon set to go off in the middle of San Francisco in an hour. We have no way of stopping it except by cutting off fingers until he breaks. Wouldn't we do it then? No? Well than what if he were in a possession of a device that was going to end life on earth? Or create a black hole in which the earth and every other part of the solar system would be sucked up, eliminating the possibility of life anywhere in the solar system forever? Wouldn't you start chopping off fingers in that case?
Well, we all know Kiefer Sutherland would, and I guess I would too, unless it was one of those days when I was particularly depressed about the value of life and of the solar system.
There are two ways for one who thinks that certain things like torture, are best absolutely prohibited by laws and moral codes, and yet at the same time admits that in certain extreme circumstances particular acts of torture might be the best thing to do, because we are in a Doomsday situation --- in the limiting case, the very institutional fabric that supports the law and morality of which the absolute prohibitions are a part will be destroyed.
Dershowitz's idea is that the exceptional should be thought through and codified ahead of time, and then the Chief of State should have to determine that those circumstances applied and sign off on them personally, admitting up front that he is suspending laws and violating rights in an extreme situation. The other approach is simply to rely on leaders to do what Lincoln did; admit that he is breaking the law, a law of which he approves, because he thinks such an extreme case applies. Both of these seem preferable to trying to build it into the basic moral codes as a matter of ``balance.''
So, that's my view of torture. It's wrong, and should be absolutely prohibited, as far as morality and national and international law goes. If some leader sees things as so extreme that things that should be absolutely prohibited in our legal and moral codes need to be done to preserve the very existence of the fabric of law and morality on which the prohibitions depend, then he's on the hook to admit that is what he is doing, and say why, and take the consequences, whether meted out by a free press, the electorate, or a prosecutor in the next administration, if his judgment and reasoning are unconvincing.
There are some other points to be made about torture. The big issue of the day is waterboarding. It's clearly a pretty gruesome procedure, and as I understand it the U.S. is on record, prior to the Bush administration, of deeming it to be torture, and has prosecuted enemies for using it. The whole idea of arguing that it is really not torture is just so much clap-trap, as far as I can see.
On the other hand, we here confront that fact that language forces us to think digitally although we live in an analog world (or something like that). There are clearly a range of treatments of prisoners that involve creating discomfort of various sorts: from putting them in unpleasant room; shouting at them; repeating questions ad nauseum; and insulting them, at one end of the scale, to pulling out fingernails, chopping off fingers, putting them in thumbscrews, and the like, at the other. At some point a line is drawn; what falls on one side is torture, is illegal, is immoral, and so forth; what falls on the other side of the line is not. Our legal laws and moral principles are by and large not based on the values a function takes on a continuous domain, but on words that are written into the laws and principles applying or not applying to a particular situation. There is bound to be a murky area. And then there are going to be areas adjacent to the murky area, and so on. This is where lawyers and philosophers earn their living.
But waterboarding, as I understand it, doesn't seem all that murky, although it does seem less extreme than pulling out fingernails. Still, a full philosophical theory of torture will have to get beyond the distinction between either being or not being torture, and consider the range of methods, the range of damages caused, and many other things.
Mr. Slater thinks we should try to have Condi Rice on Philosophy Talk to talk about torture, and he is critical of the Stanford University faculties and the University of California faculties for saying nothing about the complicity of Condi Rice (Stanford Political Science) and John Yoo (Berkeley Law School) in the Bush torture program. John Yoo seems a pretty clear case, and I think (speaking as a member of the broader UC faculty) he should be investigated by Berkeley to see if he has violated the faculty code of conduct.
I've known Condi Rice for quite a while, not all that well, but as a colleague working on various faculty committees, and then while she was Provost. I don't know how intelligent people like she and Colin Powell got involved in such a disaster as the Bush administration, and I think philosophers ought to leave it to historians to figure out what their role was. Nothing I have seen persuades me that Condi Rice was an advocate of torture; she has expressed the view that those who criticize the Bush administration for its policy after 9-11 are not putting themselves in the shoes of the decision makers at that time. (This makes of sense, although it doesn't speak to the situation a bit later in the game, when one of the motivations for torture seems to have been building a case for invading Iraq.) The remarks of hers I have seen are consistent with her having opposed torture at the time in the inner councils, and that's what I will take as most plausible scenario, given her intelligence and character, until shown otherwise. So although I think a number of people in the Bush administration are legally and morally culpable for self-serving dishonesty on the issue, likely including John Yoo, I haven't signed any petitions about this with respect to Condi Rice.
Log in or register to post comments