Theological Correctness Part II: An Answer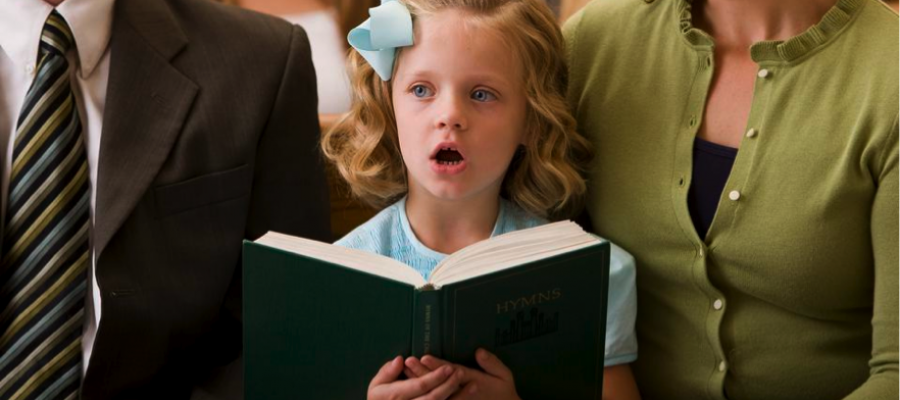 The question in Part I was: what is the nature of religious credence (or "belief") as a psychological state? And a puzzle arose because neither the simple model nor the cynical model of religious "belief" was adequate. To rehash, the psychological data from Justin Barrett and Frank Keil show this: people think, remember, and reason about God in ways that go contrary to their professed religious "beliefs." The puzzle is this: what then shall we say about those "beliefs"? Do people really believe them?
The simple model, recall, says that religious people who profess that God is (say) omnipresent simply believe that God is everywhere, just like you or I believe grass is green. The cynical model says that the religious who profess this don't believe it; they are only pretending to believe. The simple model seems wrong, because it suggests the psychological data should be other than they are; the cynical model seems wrong, because it fails to capture the sincerity of religious "belief"—most people who profess religious commitment, it seems, are not lying about what they "believe." So what shall we say?
My proposal contrasts with both models. According to the religious credence model, there are in fact two distinct internal mental attitudes—superficially similar—both of which often go by the name "belief." But they differ in important respects on close inspection. If I'm right, then saying that the religious do or don't "believe" in omnipresence (the simple model or the cynical model) will be misleading either way.
Consider two so-called "beliefs." One is in the mind of James, who isn't up to speed on which world leaders are still alive. The other is in the mind of Terry, a devout Christian:
James believes# Margaret Thatcher is alive.
Terry believes* Jesus Christ is alive.
James remembers famous leaders and, in a matter of fact way, takes some to be alive and others not. But Terry regards the contents she "believes" with reverence; she regards them in a way that makes her attitude part of her very identity. So the attitudes expressed by "believes#" and "believes*" are different. Accordingly, the religious credence model posits two different kinds of attitudes, factual belief and religious credence.
Let's return to the Barrett and Keil study and the so-called "belief" in God's omnipresence. Recall that people who professed this "belief" tended to remember and reason as though they represented God as limited in time and space.
My model says that people who profess God's omnipresence typically have a religious credence that God is everywhere, even though they do not have a factual belief to this effect. And this lack of factual belief partly accounts for the experimental results. Barrett goes on in another work to argue that our intuitive beliefs about agency also tend to represent agents, including gods, as limited, contrary to one's "theologically correct beliefs." On my view, Barrett's theologically correct beliefs are a subset of the wider class of religious credences.
Now two questions arise. First, what features exactly differentiate religious credence from factual belief? Second, how different really is the credence model from the cynical model? (After all, I am saying that the so-called "believer" doesn't factually believe the religious propositions in question.)
I can't go into full detail on the first question—let alone provide suitable arguments—but here's a sketch of my view.
Factual belief is the attitude we mostly take toward mundane contents that help us navigate the world, like there is a ditch in front of me or Oregon is north of California. Factual beliefs are available for guiding inferences and actions in all practical settings, and they tend to be extinguished by evidence contrary to them. Even if we're in a special setting—like in church or on stage—we use factual beliefs to track the objects and events around us.
Religious credences, by way of contrast, give one a sense of virtue and direction in life, whenever one uses them to guide actions. Credences also play a role in constituting one's social identity. On the flip side, however, they typically don't guide action when one's life direction, religion, or social identity is not in question. Have you ever heard the phrase "once a week Christian"? This phrase captures the idea, now backed by anthropological research, that many religious "beliefs" (credences) don't guide behavior outside certain special situations. Furthermore, religious credences do not tend to be extinguished by evidence in the way that factual beliefs are. Rather, evidence that would seem to go contrary to religious credences gets folded into a larger religious narrative.
This all allows us now to answer the second question. On the cynical model, the religious agent is lying about her beliefs—merely pretending. On the credence model, the religious agent sincerely holds a positive attitude that gives social and moral orientation in her life. It is not the case on the credence model that the religious agent knowingly believes contrary to her credences (as the cynical model would suggest). Rather, those "beliefs" (credences!) are just an importantly different kind of state altogether.
Log in or register to post comments