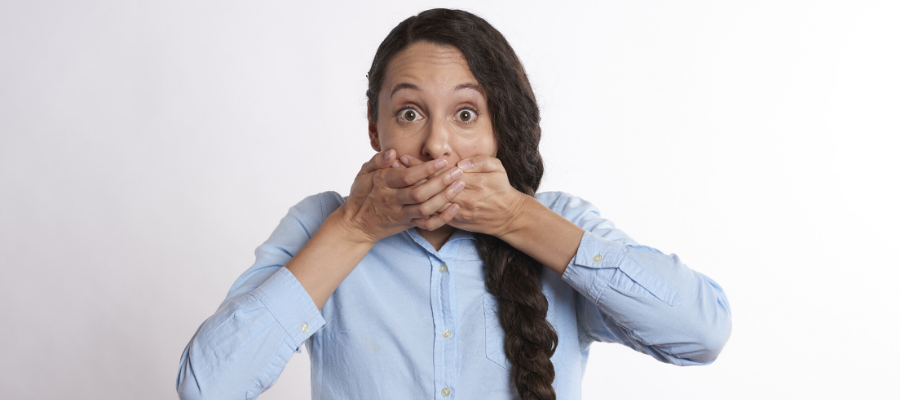 Yet another school shooting. This one happened on Valentine's Day in Parkland, Florida, an otherwise attractive suburb north of Ft. Lauderdale.
19-year-old Nikolas Cruz, who has since confessed, carried an AR-15 assault-style rifle into Marjory Stoneman Douglas High School, from which he had been previously expelled, and murdered 17 people—14 students and three staff members—injuring several dozen others.
Cruz had a history of strange behavior, including attacking squirrels and chickens. He had had disciplinary problems in school as well—hence the expulsion. He seems to have been affiliated with a Florida white supremacist group. Yet he was able to purchase his AR-15 legally without difficulty.
The use of AR-15s in massacres of this kind is common in the last decade, yet The Washington Post predicts there's little chance of a legislative response in Washington.
I hear many voices expressing bafflement about the lack of legislative response.
One friend posted on Facebook: "When does this stop? When are both sides going to stop pointing fingers at each other and work together to make this sh-t stop?" Another posted: "I have no words to express what I feel as I continue to read story after story of the lack of unity and competence that enable this continued violence."
Both were expressing bafflement not at the killer himself, whose motives will always be difficult to fathom. Rather, they were expressing bafflement at the behaviors of elected officials in Washington, who have the power to curtail legal access to weapons like the AR-15 but repeatedly decline to do so.
And it's the temptation to express bafflement at Washington—real or feigned—with which I take issue.
The reason I take issue is that, unlike the motives of the killer, the motives of legislators who block gun control are depressingly clear. Republicans, many of whom consistently block sensible gun control measures, received $5.9 million in campaign contributions from the NRA in the 2016 election cycle; Democrats, by way of contrast, received $106,000.
So the first motive for blocking gun legislation is entirely clear: the politicians who block it get campaign contributions that help them get (re-)elected. Now, $5.9 million is a lot, but it's actually not an enormous slice of the total campaign contributions in the USA for a given election cycle. So there is another dynamic at work. Any Republican who refuses to cooperate with the NRA's legislative demands risks retaliation in the next primary, where the NRA could both heavily fund and endorse a primary opponent. Given the GOP base's leanings, that would spell primary doom for almost any incumbent. This implicit primary threat allows the NRA to have influence over GOP members of House and Senate far beyond what $5.9 million would otherwise buy.
So there is nothing baffling about what causes legislators to block sensible gun legislation. We know who the legislators are: a large subset of Republicans. And we know their motives: greed and fear (greed to get campaign contributions, fear of getting ousted in a primary).
So why do many people, friends of mine included, act and maybe even feel baffled about the politicians? Are they just not aware of the monetary and political dynamics of the situation?
I doubt that. The dynamics of greed and fear in relation to the NRA are so well known that it's unlikely that ignorance is the cause of the expressed bafflement. The two friends I just quoted are certainly well enough informed to know about them.
So whence the temptation to feel and act baffled?
Psychologically, I think it works like this. People have an understandable need to come together as a community with others when a violent tragedy occurs. We want to be able to see past our usual divisions and feel like we're unified. The problem, however, is that bluntly acknowledging the political situation (as I just did) feels like it hinders the process of coming together. Probably you felt this reading the above paragraphs; they might have made you feel uneasy. And that's because clearly stating the motives of politicians who block even minimal gun legislation (like outlawing or seriously restricting AR-15s and bump stocks) can seem offensive to a large percentage of the population who voted for those politicians. One might say, "How dare you point fingers at a time like this?"
So it's easier and it feels more unifying to express bafflement, as if the politicians aren't to be understood, than it is to identify to their motives clearly. After all, railing against politicians feels like railing against bad weather. Everyone can agree on it. Recall that the first friend I quoted used the phrase "both sides."
So it seems like a trade-off. Either we express bafflement at Washington politicians as a group, which seems to conducive to (let's be honest) temporary unity, or we clearly state the motives of those who are stopping progress, which feels like it risks enhancing political rifts. Against this background, it's easy to see why expressing bafflement seems attractive.
But I think it's the wrong response. If we were a small village in ancestral times responding to a grave and violent outside threat, then it would make sense to do whatever it takes to be unified as a group (avoid pointing fingers). We are not, however, such a small village. Political disagreement is a fact of life in a large democracy like ours in any case. So being governed by impulses that make sense in the small village context is likely to lead us astray.
It's better, I think, to call it honestly. The reason it's legal and easy for a disturbed 19-year-old to buy an effective device for mass murder is that many Republican politicians are in the grip of the NRA, which benefits financially and ideologically from the legality of such death devices. That's not baffling; it's entirely clear. It may anger some to hear that. But political change often starts by making people angry. Honesty, furthermore, does more to honor the dead. And it has better prospects for saving lives in the future.