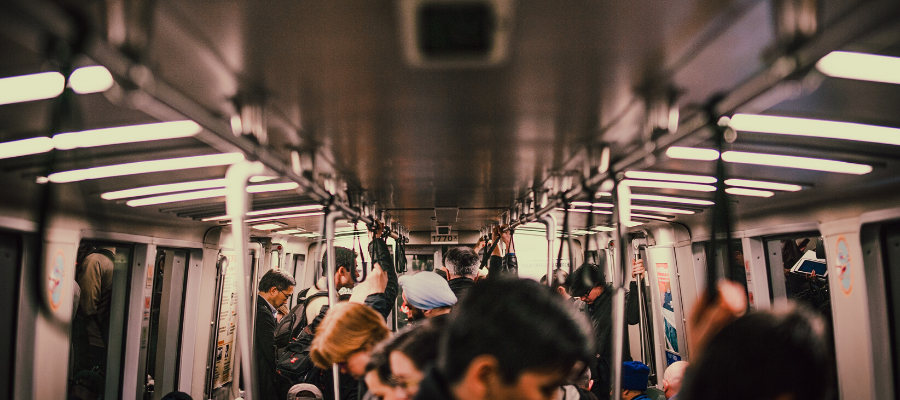 Race is important. It has huge ramifications for the ways that we live our lives. As University of Pennsylvania law professor Dorothy Roberts observes,
Race determines which church most Americans attend, where they buy a house, what persons they choose to marry, whom they vote for, and the music that they listen to. Race is evident in the color of inner city and suburban schools, prison populations, the US Senate, and Fortune 500 boardrooms.[1]
Most philosophers are skeptical of the claim that races represent genuine divisions of the human family. Of course, this view flies in the face of popular opinion. It is indisputable most people believe that race is real. But then again, there was a time when nearly everybody believed that the earth was the center of the universe. Merely believing that something is real doesn't make it real. Before we can draw any conclusion about the reality or unreality of race, we need to figure out what races are supposed to be.
What do we purport to talk about when we talk about race?
Races are supposed to be kinds of people, but not just any kind of kind of people. Some kinds of things are dependent on social practices. Consider the category "husband." For husbands to exist, the institution of marriage has to exist. It's obvious that there wouldn't be any husbands in a world where marriage didn't exist. So, we can say that husbands are a socially constructed kind. In contrast, those kinds of things that philosophers call natural kinds don't depend for their existence on social institutions. They would exist even if human society didn't. Natural kinds exist "out there" in the world, independently of our social institutions and classificatory practices. They include things like oxygen, stars, bosons, and porcupines.
Here's the question: Are races natural kinds, or are they socially constructed kinds? Is being a member of a certain race more like being a boson than it is like being a husband, or vice versa?
Most present-day philosophers think that races are social constructions. In other words, they think that racial categories—categories like 'black,' 'white,' 'Asian,' and so on— are rather like the category 'pet'. Pets are animals adopted for companionship or care—that's pretty much all there is to being a pet. Very importantly, there aren't any biological characteristics that all pets share (there are no biological characteristics that are unique to dogs, cats, goldfish, and boa constrictors). A person could know everything there is to know about biology and still not know whether or not a certain animal is a pet, because distinguishing pets from non-pets requires knowledge about social practices rather than knowledge of biological facts. Philosophers tend to think of races as social constructions because there aren't any biological facts about the members of a given race that demarcates them from members of other races. Strange as it may sound, a person could know all there is to know about human biology and still not know whether two people are members of the same or different races.
Having taught classes on the philosophy of race for years, I'm well aware that you are likely to regard this claim as ludicrous. "Surely," you might argue, "members of a certain race look alike. They resemble one another more closely than they resemble members of other races." If this is your view, I'm afraid that you are in the grip of a powerful and pervasive illusion. Let me try to change your mind.
There are a couple of reasons why similarity of appearance can't underwrite race. For starters, consider the notion of similarity. The fact is that any two things are similar in some respects and dissimilar in other respects. Thimbles, cupcakes, and hamsters are all similar in certain ways (for instance, they are all larger than hydrogen atoms and smaller than planets). Likewise, any two people are similar in some ways and dissimilar in others. Now, bearing this in mind, consider three people: Michelle Obama, Oprah Winfrey, and Hillary Clinton. Question: Does the First Lady resemble Ms. Winfrey more closely than she resembles Mrs. Clinton? If you think that it's just plain obvious that she does, it's because you are privileging only a few characteristics—skin color, hair texture, and certain features of facial morphology. But two people might be similar in these few ways while being dissimilar in most other ways. Nobody has carried out an exhaustive comparison of the physical features of these three women. Consequently, neither you nor I nor anyone else knows whether Mrs. Obama is more similar to Ms. Winfrey than she is to Mrs. Clinton. And if these reflections haven't dislodged the feeling that people of the same race are especially similar, try entertaining a different question. This time, ask yourself whether Mrs. Obama resembles Mike Tyson more closely than she resembles Secretary of State Clinton. Do you still think that members of a given race are especially similar?
The second, deeper reason why notions of race can't be cashed out in terms of appearance is that it's possible for a person to be a member of a certain race without having the sort of appearance that's stereotypically associated with that race. This is beautifully illuminated by an account in Killers of Dream, Lillian Smith's memoir about growing up in the segregated south at the dawn of the 20th century. Smith recounts how a young, ostensibly white child—a little girl—was spotted living with an African-American couple in what was then called "colored town." Members of the all-white Ladies Club were convinced that she had been kidnapped. They alerted the sheriff, who removed the child and fostered her with the Smiths, a white family.
Her name was Janie.
Janie and Lillian formed a very close relationship, living like sisters, until a phone call from an African-American orphanage put an end to it. The Smith's were informed that Janie was black, and that the couple from whom she had been forcibly taken were her adoptive parents. Casting her mind back to the moment that her mother informed her that Janie must go, Lillian recalled:
In a little while my mother called my sister and me into her bedroom and told us that in the morning Janie would return to Colored Town…And then I found it possible to say, "Why is she leaving?....

"Because," mother said gently, "Janie is a little colored girl."

"But she's white!"

"We were mistaken. She is colored."

"But she looks—"

"She is colored. Please don't argue!"[2]
What, if anything made Janie black? This story teaches us that race is not primarily a matter of how a person looks. If that were the case, it would be possible to change one's race cosmetically (an idea lampooned in Harlem Renaissance writer George Schuyler's 1934 deeply insightful novel Black No More). What made Janie black had nothing to do with her physical attributes. Her supposed blackness (in common with Lillian's putative whiteness) was a matter of social convention rather than biological reality.
You might be persuaded by my arguments that race isn't based on superficial physical attributes but hold on to the idea that race is based on something biologically deeper. Perhaps you believe that race is somehow inscribed in our genes, and racial membership is based on genetic similarity rather than similarity of surface traits. This is an increasingly popular view, but it's a wrong-headed one. In my next blog posting I'll put it under the philosophical microscope to show how and why it fails.
Log in or register to post comments