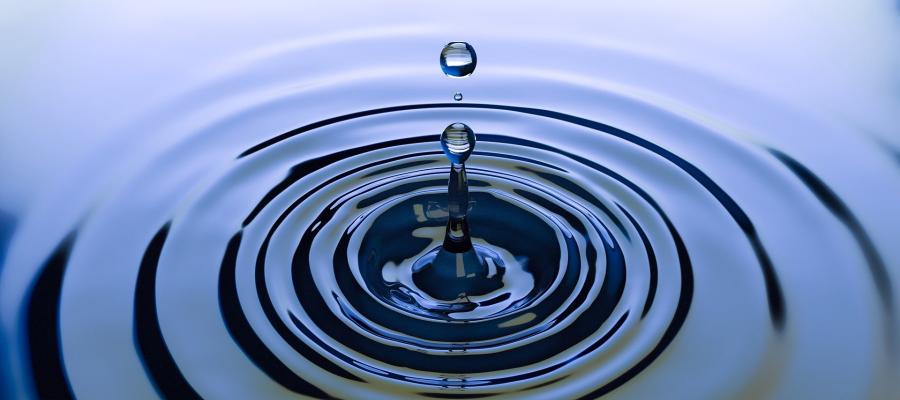 What does it mean to say everything is one? Doesn't it seem like the world is full of many different things? Or is separateness just an illusion? This week we're thinking about Nonduality and the Oneness of Being.
Lots of philosophers, from both Eastern and Western traditions, have made claims about the oneness of being. But for this week's show, we're mostly focusing on nondualist philosophy from the Hindu Vedic tradition. Even within that tradition, there are many different schools of thought with different understandings of oneness, so it can be a bit confusing for the novice. The school that is probably the best known here is called Advaita Vedanta. The word "advaita" literally means "not two" in Sanskrit, so that much is clear. It's a denial of duality. But what does that mean?
For those of us who are more familiar with Western philosophy than Eastern, it's tempting to think of Descartes, who famously proposed a theory of mind-body dualism. For Descartes, there were essentially two kinds of substance, one being pure thinking substance or consciousness and the other pure matter. Humans have both a soul and a material body, and they are fundamentally different from one another. This view is a type of substance dualism, in contrast to substance monism, which posits only one kind of stuff in the world.
So how does that help us understand nonduality? Advaita is a kind of substance monism—it posits that there is only one kind of stuff in the world and that is pure consciousness. Note, physicalism is also a kind of substance monism, but it posits that everything is physical (as opposed to spiritual). According to Advaita, physical objects are not real—they're just projections of consciousness. In other words, Advaita embraces idealism.
But nonduality goes beyond the claim that consciousness is all that there is. It also posits that there is only one thing that exists. It may look like there are many things, but that is ultimately an illusion. So if I seem to perceive the table in front of me and the computer I seem to be typing on, I am doubly mistaken. Not only do the physical objects I seem to perceive not exist (except as a projection of consciousness), but the idea that there is a distinct "I" that perceives is also mistaken.
To express this idea using terminology from Hinduism, you and I are both individual souls, or Atman. And Brahman is the ultimate reality behind all the different objects we see. According to Advaita, these two things—Atman and Brahman—are not really two. They are one thing, and that single thing is all that exists. Ultimately, there are no individual egos, and the perception that we are separate and distinct from one another, and from everything else in the world, is just an illusion. All is Brahman and Brahman is all.
From one perspective, this might be an appealing view. For example, if you believe that we are all really part of this ultimate all-pervading unity, you might be inclined to be more compassionate, more egoless, less selfish.
On the other hand, it's not clear to me why anyone would believe this view in the first place. For example, if "you" and "I" are not really distinct, why do we have different beliefs and desires? Why do I not know everything you know and vice versa?
I have no idea how to answer those questions, but our guest this week does! Elisa Freschi from the University of Toronto is an expert on the Hindu school of nondual philosophy called Vishishtadvaita Vedanta (or qualified nonduality), but she also knows a lot about Advaita Vedanta and other nondual schools, so tune in for what should be an enlightening conversation.
Image by Arek Socha from Pixabay
Log in or register to post comments