Meaning from Meaninglessness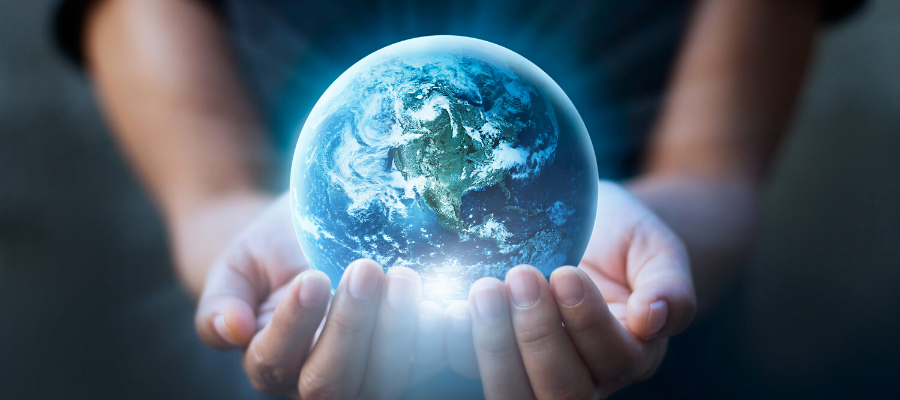 Irv Yalom was a great guest. We had a fun, lively conversation that went back and forth between philosophy, biography, and psychotherapy. You can hear the archived version of the episode here.
I want to expand on a topic that we just barely touched on during the episode. I discussed it briefly but not in great detail in my pre-show post. I'm thinking about where values and meaning come from and whether a metaphysics anything like Schopenhauer's has the resources to make room for value and meaning. I think that the answer is yes. And I suspect that Schopenhauer fails to see this, if he does, because he buys into a commonly held, but I think deeply mistaken criticism of naturalism. I'll call it the "you can't get something from nothing" criticism.
I probably should say what I mean by naturalism. Very roughly, by naturalism I mean the view that there is no order but the natural order. All there is, has been, will be, or even could be has its being in and through the natural order.
I have to admit that it's something of a stretch to call a transcendental idealist, like Schopenhauer, a naturalist. Certainly Kant, one of Schopenhauer's two great philosophical heroes -- Plato was the other -- was no naturalist. For Kant the natural order is "phenomenal" rather than "noumenal." As such, the natural order has no transcendental reality, as Kant would have put it. The natural order is for him empirically real, but transcendentally ideal. There is a transcendentally real order. That is where the noumenal ding an sich resides. But for Kant, the noumenal ding an sich is no part of the natural order. Indeed, it is the ultimate, but unknowable and not positively characterizable ground of the natural order. The noumenal realm, whatever it is, is precisely the kind of thing that decidedly does not have its being in and through the natural order for Kant.
Now Schopenhauer rejects much of what Kant has to say about the noumenal order. Unlike Kant, he does think that we have a kind of "cognitive" access to the ding an sich. Of course, he insists that our access is through inner feeling rather than abstract concepts. He also ventures many positive statements about the nature of the ding an sich. He tells us that the will in itself is a blind, aimless, unconstrained striving, for example. Of course, like Kant, Schopenhauer insists that "nature" is in one sense phenomenal rather than noumenal. And like Kant, he claims that the phenomenal natural world is not ultimate reality and is in many ways unlike ultimate reality. In the natural world, for example, our actions are causally determined by "motives." Motives are themselves causally determined. But the "internal nature" of the will, the will-in-itself, is free, rather than determined.
So Schopenhauer is probably not a naturalist in any straight-forward contemporary sense. Certainly he has metaphysical views that would be jarring to any thoroughly modern naturalist. Most thoroughly modern naturalists don't go in for transcendental idealism. Quite the reverse! Most thoroughly modern naturalists are prone to realism, rather than idealism.
Still, at least this particular thoroughly modern naturalist, finds at least the spirit, if not the letter, of Schopenhauer's views quite amenable to naturalism. In particular, Schopenhauer seems to believe that way down at the very foundation of all that exists, is a realm in which neither meaning, nor value, nor valuing yet subsists. All that is or could be must find its being in and through a basic reality in which there is nothing normative, nothing of value and nothing of meaning.
Now many friends of meaning, value, normativity and the like reject naturalism just because they think something like the following: There is value in the world. Naturalism says that at the fundamental level of being, whatever that is, there is no value. You can't get something from nothing. That is, no value in, entails no value out. Ergo, naturalism must be false. Because if naturalism were true, the existence of value in the world would be entirely inexplicable.
A naturalist has at least two options here. Either accept that you can't get something from nothing and insist that the world is devoid of meaning and value. Whether or not Schopenhauer is a naturalist in any recognizably contemporary sense, at times he certainly seems to accept the premise that you can't get value from non-value and to conclude that therefore the world is devoid of value. His views, though, are so rich and complicated that I wouldn't stake much on that being the best final interpretation of his views. Still let's assume for the moment that I've got that roughly right.
But a naturalist can, I think, simply reject the claim that you can't get value out of non-value. How could that happen? This post has already gotten longer than I intended, so I'll try to be brief about what is really a very long story. The key is human desires and aspirations and our relation to them. More particularly, the answer has to do with what John Fischer referred to on our episode about freedom as our capacity to reflectively own our desires and other motivating aspirations more generally. There's a very complicated story to tell about this all. Very, very briefly (and inadequately), when an agent reflectively owns a desire, she endows it with a special status. That desire now "speaks" for the agent and functions as a source of reasons for the agent. It's no longer merely one among the agent's inner pushes and pulls, vying for control of the agent's life. Rather, it now expresses something about the agent's rational commitments, about where the agent stands. By locating herself just here rather than there, the agent stakes out commitments. Staking out commitments opens her to rational criticism by others. She entitles others (and herself) to hold her to those commitments. This is the kind of thing I had in mind when I referred in our conversation on the air to "the creative force" of the human will and intellect. We are the kinds of creatures that can create values. And we can do this, I claim, even though we exist only in and through a more fundamental reality that is itself entirely devoid of value and valuing.
That does mean that our values aren't built into the fundamental fabric of nature. Since we aren't, how could they be? But it also means that our values have at least as secure a place in the natural order as we do. Moreover, as I said in an earlier post, we don't need nature to vindicate our values for us. We vindicate them ourselves. And we do so by deploying the merely natural powers of valuing with which nature has endowed us. I write about this a lot more in my book in progress called Toward a Natural History of Normativity by the way.
Log in or register to post comments