The Last "Universal Genius"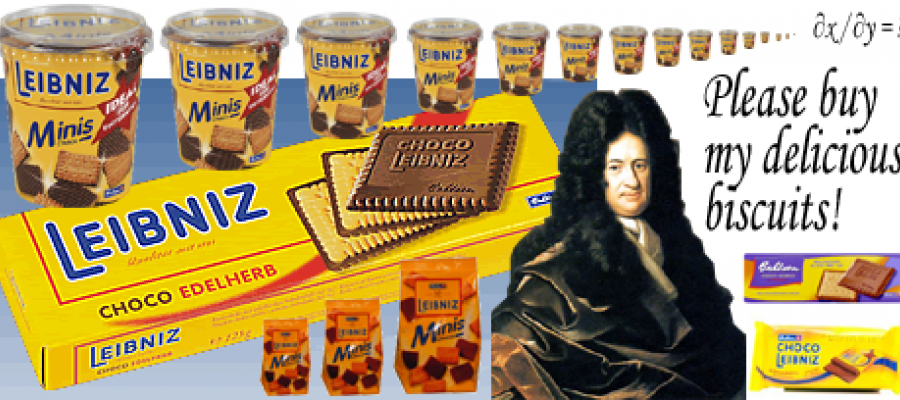 Leibniz was a very practical philosopher. One could argue that he has as much or more practical impact on Silicon Valley as any philosopher. He invented binary arithmetic; without that, no computer science! Plus a lot of other ideas along the same lines. He was arguably the inventor of computer science. He made great advances in logic. He anticipated Turing machines. He invented a device for mechanically doing arithmetic operations that was the basis of most calculating devices until digital calculators came along. He also invented or discovered the calculus, about the same time as Newton --- it is Leibniz's notation that we still use. Well I don't very often, but maybe you do. What's more, while he was at it, he invented library science. All this while pursuing career in law and diplomacy very successfully. So, as I said, he was the most practical of philosophers.
But this is the same philosopher who thought we live in the best of all possible worlds --- that God couldn't possibly have created a better world than this sorry one in which we find ourselves. Voltaire poked fun at Leibniz's views with Dr. Pangloss, the air-head philosopher in his novel Candide.
How did such a practical guy, enmeshed in practical, empirical affairs, come to the conclusion that this is the best of all possible worlds? Didn't he notice the disease, pestilence, earthquakes, and human evil that was all around him?
I'm sure he did, but the logical Leibniz dominated the practical, empirical Leibniz when it came to philosophy. He deduced the conclusion that this is the best of all possible worlds from a view that virtually all European philosophers of the time accepted. That view is Christianity as it emerged from Medieval Philosophy, with the conception of God as All-powerful, All-knowing, and Perfect with a capital 'P' in every way.
If the world is the intentional creation of a perfect God, that God must have had good reasons --- Leibniz would say "sufficient reasons", for everything that happens in it. His motives were pure and beneficent, his powers unlimited, and he knew exactly what He was doing. Ergo, the world he created must have been the best of all the possibilities.
But, couldn't Leibniz see that there are many avoidable evils in the world? And so his premise, the perfect God, must be rejected. Didn't he use modus ponens, when he should have used modus tollens? He reasoned that since God is perfect, this is the best of all possible worlds. Shouldn't he have reasoned that since what follows from the hypothesis of God's perfection isn't true, that hypothesis must be rejected?
But Leibniz and his Christian contemporaries thought that the part of the world humans observe while on earth is only a small part of a much larger world --- including Heaven, among other things. Given this, the evils must be merely apparent, due to our inability, as finite and imperfect beings, to grasp God's whole plan. And even God is limited by necessary constraints, I guess, for example, giving humans freedom, a great good entails that they will sometimes screw up, accounting for at least some apparent evils, which can nevertheless be part of a just and perfect world, since there is plenty of opportunity for reward and punishment in the afterlife.
Well, I'm with Voltaire. It's not a very plausible view. Still, Leibniz's strategy is basically Augustine's, combining what we might call the Big Picture Strategy and the Free-Will defense. Didn't Descartes believe the same thing? How come Voltaire picked on Leibniz? Maybe he didn't like Germans. Or was put off by Leibniz's silly looking wig.
At any rate, Leibniz certainly seems to have been a brilliant fellow
Related Shows
Aug 16, 2015

The intellectual domain of Gottfried Wilhelm von Leibniz cannot be captured in a single word.
Tags
Log in or register to post comments
Related Shows
Aug 16, 2015

The intellectual domain of Gottfried Wilhelm von Leibniz cannot be captured in a single word.
Tags