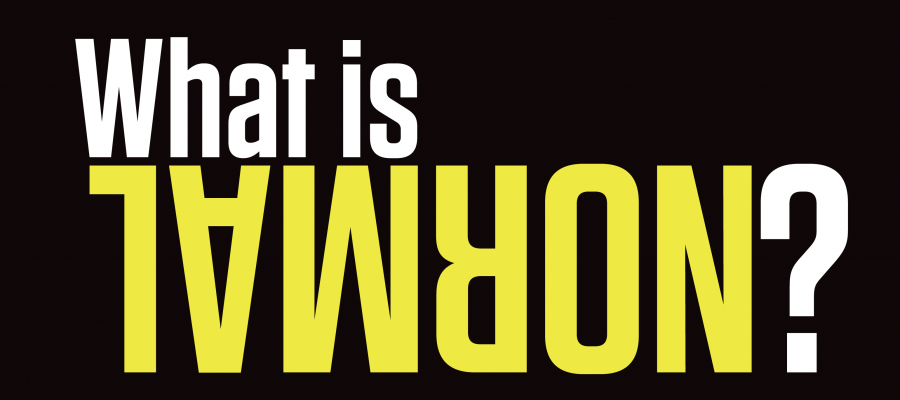 This week we're going to discuss what it is to be "normal".
It seems simple enough. What's normal is what most people do. Or perhaps what most people do, or what typical people do, or what most typical people do. It's definitely what normal people do --- but that's circular.
There seem to be two related senses or uses of `normal'. There's what we might call the statistical sense: here normal is the average, the mean, or perhaps the median, or the typical. Then there's the normative sense of normal. Normative means that what's normal is what lives up to the norms, the standards.
But which norms? There're lots of norms, that it's not normal to live up to. The standard, or norm, for an Olympic athlete is hours of practice a day. But that's not normal. Your normal Olympic athlete, not to mention your normal philosophy professor, is not normal at all.
I think we have two issues here. One is: what's the relation between normal in the statistical sense, and in the normative sense. We seem to slide from one to the other quite easily. If the average Olympic runner practices ten hours a day, then that's the standard for practice you can expect to be required to meet if you want to be an Olympic athlete.
The second issue is how norms vary from activity to activity, commitment to commitment, and whether there are universal norms, and a universal sense of normality, for just being a person---minimal standards we have a right to expect people to meet --- standards of rationality, and moral standards.
With respect to the first question, it seems to me there are two ways we go from normal in the statistical sense to normal in the normative sense. Think about conventions. If I'm in England, and discover that, insane as it seems, everyone drives on the left, then driving on the left is normal in the statistical sense. I'd better drive on the left too. The statistics dictate a norm; what people usually do is, as David Lewis said, the solution to a coordination problem. What's normal is normative.
The other way to get from the normal to the normative is suggested by the runner and the philosophy professor. Here we have groups of people with something like similar goals and ambitions: to win the Olympics; to do philosophy, be respected in the profession perhaps, and make a living at it. If there are common strategies and habits that successful people with a goal --- normal in the statistical sense --- have used, they will tend to become norms; that is, strategies and habits that people are expected to conform to, if that's their ambition.
This is at most a start on the topic What Is Normal? But there's still the whole issue of what's normal in mental and physical health. It's not clear either of our methods get us from the normal to the normative there. Instead, there seems to be something like an ideal, one that might tell us what a normal person is, even if people normally don't live up to it. If someone says that normal Americans are abnormally heavy, and have abnormally high blood pressure, we'd understand what they meant.
We'll try to get further Sunday, when our guest will be Charles Scott author of Living With Indifference.
Log in or register to post comments