[AUDIO] Can a Riot be Justifiable?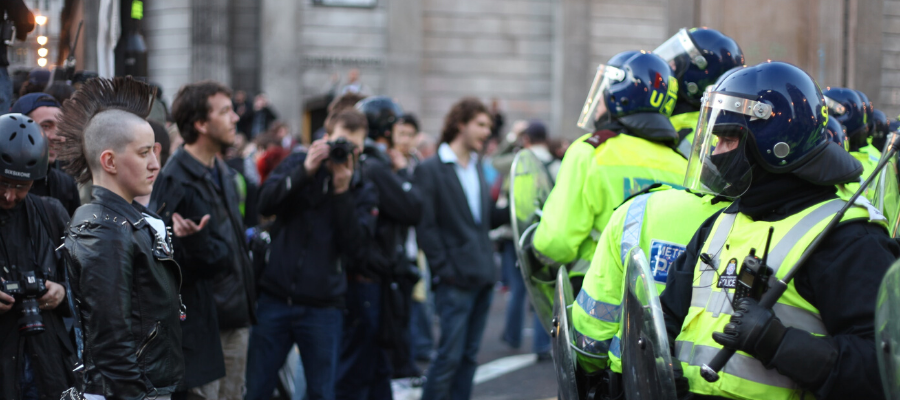 Political riots: are they a legitimate method for the people to express their discontent, or too chaotic and uncontrollable to be deemed effective? On one hand, they can draw attention to the important political issues that might otherwise not receive appropriate media coverage or public attention. On the other hand, they often result in the destruction of property and serious injuries to the police and public alike. When a demonstration turns violent, can the violence ever be justified?
David Edmonds of Philosophy 24/7 speaks with Avia Pasternak about whether "The Just Riot" is possible in this podcast.
What do you think? Can the benefits of a violent protest outweigh the costs? Share your thoughts in the comments below.
Interested in ways the public can express their political discontent? Check out our episode on Civil Disobedience.
Log in or register to post comments