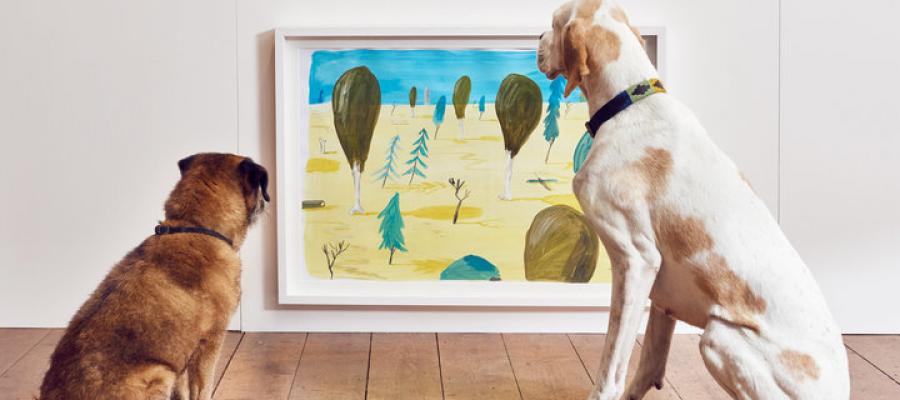 Dogs love art! At least, when that art is designed with them in mind. The Huffington Post reported the first ever canine-centric art show, created by London artist Dominic Wilcox. To help him design the exhibit, Wilcox did a lot research about the canine visual system, and added various scents to the artwork.
Judging from the photos, the dogs looked engaged by the art.
"The dogs seemed to love their visit," Wilcox told The Huffington Post. "Tails were wagging like crazy at the giant dog food bowl filled with brown balls. They were jumping in and out of that one."
So, the dogs enjoyed this interaction with art designed just for them. But did they have a specifically aesthetic experience? What makes an experience truly an aesthetic experience, as opposed to just enjoyable on a sensory level?
How does neuroaesthetics help us answer these questions?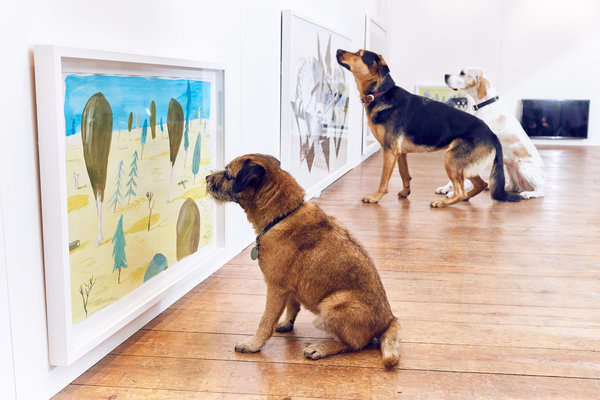 A border terrier, German Shepherd-Rottweiler and English pointer look at paintings in the exhibition.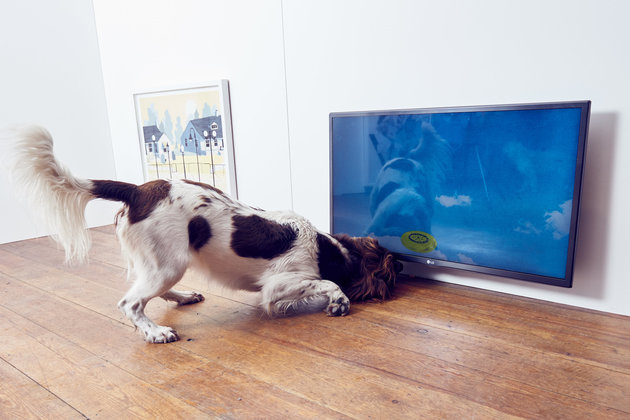 A springer spaniel with "Catch," a multimedia installation that simulates a frisbee bouncing around a screen designed to captivate dogs.
Read the full article: "This Artist Created A Show Just For Dogs, And They Loved It"
Related Shows
Log in or register to post comments