Political Correctness and the Speech Fashion War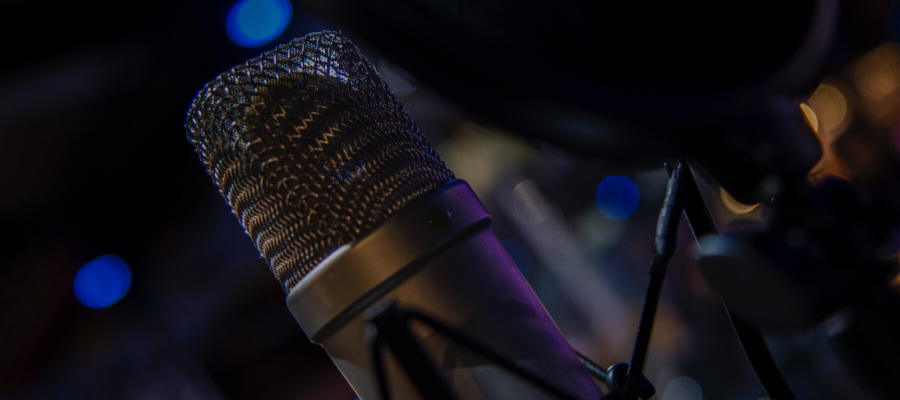 It's been awhile since I've done this -- awakened at a god-awful hour on Sunday morning, to write a blog about an upcoming show. I hope I'm lucid.
Today's show is about the political correctness. Our guest is Leonard Steinhorn, author of a rousing defense of the baby boom generation, to which I proudly belong, called The Greater Generation. According to Steinhorn, we baby boomers were the leading edge of a great sea change for the better in America. Our age cohort almost single-handedly ended racism, sexism, and homophobia. We brought down corrupt and mendacious presidents. We ended a pointless and forlorn war. By elevating the sanctity and fragility of the environment to national consciousness, we brought to heel a kind of anything goes capitalism that saw our lakes and streams and air as just more commodities to be used up and discarded. We took the university by storm, first as students and then as faculty, helping to make them more than perpetuators of narrow privilege. We took the conformist, hierarchical and oppressive America bequeathed to us by our so-called greatest-generation forebears and shook it up root and branch and in the process gradually remade it into a more caring, progressive, egalitarian society.
Assuming that we boomers really do deserve all this praise, it's still fair to wonder what any of this has to do with political correctness. Well, I think it actually has a fair bit to do with at least the fate of the term 'politically correct' especially with the claiming, reclaiming and disclaiming of that somewhat odd phrase.
I say that the phrase 'politically correct' is an odd one because I don't think I've ever heard anyone use that phrase in a straight-forward and sincere manner. In my experience, people on the left tend to use the phrase mostly in a sort of self-mocking, tongue and cheek way, while people on the right tend to utter the phrase only in a sort of defiantly dismissive tone.
That's not to say that there aren't serious issues behind all this. One of them has to do with the both the decreasing prevalence of things like overt racism, sexism and homophobia. I'm not at all sure, to say the least, that sexism, racism and homophobia have really been decisively defeated in America. Steinhorn takes pains, though, to remind us just how sexist, racist and homophobic post WW II America really was. He is surely right that the world we live in today is nothing like that America. Thank god.
Still, though there are still people who hold views that those on the left might want to characterizes as racist, sexist, or homophobic a striking thing started happening sometimes in the mid-sixties. At some point it became highly unfashionable, at least in the circles in which I travel, to publicly express views that could be considered even mildly racist, sexist, or homophobic. And I don't think that's just a reflection of the narrowness of the circles in which I travel. What I find striking about this is that I believe that the pace of change in the fashionably expressible vastly outstripped the pace of substantive social change on the ground. The result was that many people probably found that they could not fashionably say what they actually thought, for fear of being labeled racist, sexist, or homophobic.
Let's distinguish two things here: (a) being racist, sexist, or homophobic; (b) being labeled racist, sexist, or homophobic. I take it that you can be labeled racist either correctly or incorrectly. But I also take it that you can fail to be labeled racist even though you are one.
Now if it's unfashionable to express certain views and if the cost of expressing such views is that you get labeled a racist, then if people care enough about what they are labeled, several things can happen. First, many racists may retain their racist views, but fail to express them, because they disvalue being labeled racists, even though they value being racists (and may even value expressing their views, but not enough to incur the cost of being labeled racist.) Second, some non-racists may fail to express their views because of the disvalue of being wrongly labeled racists. Third, some people who believe themselves not to be racists and who value the expressing their views, will pay the cost of being labeled racists, but will resent those who do the labeling.
If the left thought that victory in what we might call the speech fashion war really meant a substantive victory on the ground, then the left may have made a significant miscalculation. Making it unfashionable to say certain things -- which, for awhile at least, the left really did seem to have done -- doesn't ipso facto make it unfashionable to believe those things. I take that to be a pretty obvious point. But the thought may have been that by driving certain views, as it were, underground, you make it impossible to for the views to be publicly defended. And one might think that views that can't be publicly defended will ultimately wither away.
I'm not so sure. What can't be fashionably defended because it can't fashionably be said, can still be believed, and believed with great conviction and confidence. Rendering such views costly to express does not ipso facto render them costly to hold. Moreover, when a view held by many can't be fashionably expressed, one can't, I would think, really know whether the arguments on public offer that purport to refute the unexpressed views are actually being taken up and acknowledged by those who hold the underground beliefs. That is to say, the fashionable arguments on offer that parade as victorious may be enjoying an illusion of victory rather than the real thing.
I suspect that for at least some period in recent history, many people believed things that they thought couldn't fashionably be said. And I think some, especially on the left, may have once mistaken victory in, as it were, the speech fashion war for substantive victory on the ground. I think it no longer possible to make this mistake. Partly because the views that once looked to have been driven underground are now refusing to stay underground. That's part of an anti-political correctness backlash. But that, I think, is all to the good. What arguably lay behind the strategy of trying to eliminate certain attitudes by rendering the expression of those attitudes unfashionable was a quasi-whorfian hypothesis that that what can't be said can't be believed. But the whorfian hypothesis is false. And the strategy based on it only appeared to win the day.
There is much more to say. And certainly it could be said more clearly. But my juices are flowing at least. And I'm sure that after I'm exposed to John Perry and Leonard Steinhorn's arguments, I'll have completely changed my perspective.
Log in or register to post comments